Why Should a Senior Move to Senior Living Now During a Pandemic?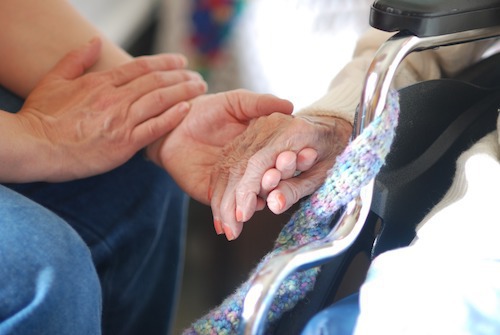 Is moving into assisted living right now a good idea for your senior loved one?
Are you and your family ready to take on the needs of a caregiver full-time?
Are you considering the move to assisted living for your loved one?
Reasons you should still consider moving to assisted living include:
Preparedness security
Resident assessment 2x a day for COVID-19 symptoms
Nurses around the clock to respond to any sudden illness like COVID-19
Chef Prepared meals
Medication administered
Laundry service
We all know a senior has a better chance to stay healthy and alert if their issues are assessed quickly and medical care is initiated fast. If your senior loved one is in desperate need of assistance, you may want to consider assisted living. At home, care falls on you, as does the responsibility for buying groceries, cooking, administering medication, doing the laundry and ensuring the environment is free from health and safety hazards.
Hillside Terrace Senior Living is the Safest Place to Be with Protections in Place to Keep You Safe!
It can be hard to guarantee a home that's free of contamination with friends and family coming and going. At Hillside Terrace, we are required by the State of Michigan to prohibit visitors at this time so that Hillside remains a safe environment, free of potential Coronavirus contamination.
We have safety measures in place that include: frequent sanitization on frequently touched surfaces, daily temperature checks for our employees, and personal protective equipment for our all our employees when in contact with our residents.
We are continuing to evaluate our procedures on a daily basis to ensure that we are practicing safety and health standards set forth by the CDC and State of Michigan.
Do You Have What it Takes to Take Care of Your Loved One at Home?
According to Kaiser Health, "Ultimately, every family must weigh and balance the risks. Can they give an older parent enough attention? Do they have the emotional and physical stamina to take this on? What does the parent want? Will the pangs of displacement and disrupted routines be offset by the pleasures of being around adult children and grandchildren?"
Schedule a Tour at Hillside Terrace Senior Living Today!
Now is a better time than any to consider moving into an assisted living facility. The safety of our residents is of greatest importance, as we continue to navigate our way through the ongoing threat of the Coronavirus. Schedule a tour today!