We've Flattened the Curve Within our Hillside Community!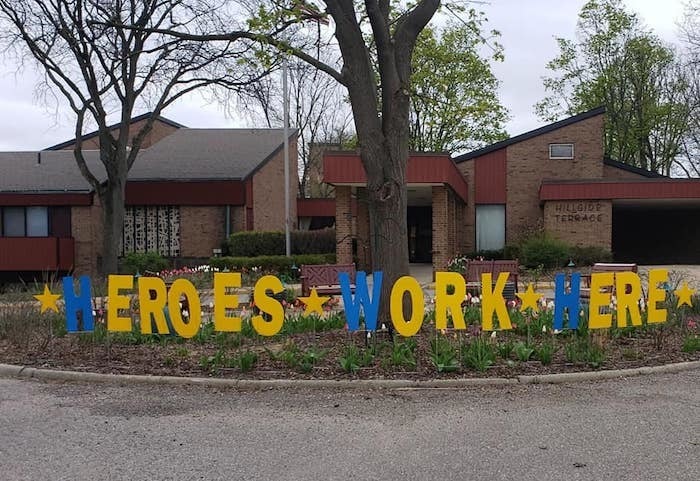 We're ESTATIC to say that we have successfully come down the daunting COVID-19 hill and have flattened the curve within our Hillside community.
THANK YOU ALL for doing your part. We're blessed to be in this celebratory phase! As we hold dear in our hearts and stay mindful the loss of some of our dearest residents, neighbors and true friends during this pandemic, we're grateful for the memories!
During the last few months, we have been working behind the scenes diligently on our reopening phases inside our community. We have since moved successfully through all of the steps in Phase 1: flattening the curve.
We're continuing to evaluate our procedures on a daily basis to ensure that we're practicing safety and health standards set forth by the CDC and State of Michigan.
A big part of our efforts to keep our staff and residents safe is frequent and mandatory testing. All new residents are required to test negatively for COVID-19 three days before they move in. If a test is positive, their move in date to the community can be delayed to protect the other residents.
In addition, COVID-19 testing may be conducted on any resident if desired by a government authority. This means residents or staff, at any point, can be asked to admit themselves to testing. This is another method of preventing the spread of this dangerous disease to our community.
Besides testing, Hillside Terrace Senior Living is taking many precautions to keep residents safe. Including:
Masks and gloves are required outside of an apartment
Strict distancing and safety guidelines administered in the modified dining room
The Chief Nursing Officer/Administrator will review all new resident move in's, Covid19 test results, and grant final approval for a move in.
We appreciate your cooperation and patience during the past 2 months in quarantine! All of you helped flatten the curve! Let's continue to do our part in adhering to Phase 2 reopening guidelines to help keep COVID away!
The safety of our residents is of greatest importance, as we continue to navigate our way through the ongoing threat of the Coronavirus. Schedule a tour today!