The Orchard - Offering Independent Living in Ann Arbor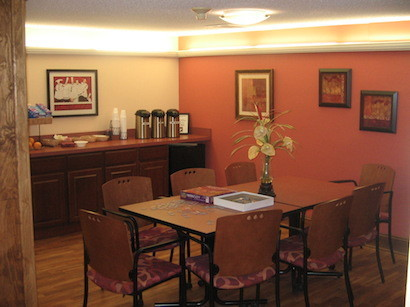 Is independent living right for you?
Are you tired of the upkeep of your home?
Are you ready to move?
At Hillside Terrace, our independent living community has a lot to offer you and your family! It's a small community with neighborhood family-style living. We offer bi-weekly shopping trips to all our residents via our state-of-the-art bus. We also enjoy lunch and dinner outings to Ann Arbor eateries with great neighbors enjoying local townie foods.
When it's need, we also offer the ability to relocate easily into assisted living and memory care.
First Floor, 9 Apartment Homes for Independent Living (Northeast Side)
Monthly Rental Includes:
2 meals/daily: 1 Continental Breakfast, 1 Chef Prepared Dinner in MD Room
One time per week Housekeeping & Trash Removal
All Utilities, Satellite Cable Ready TV of 30 Channels & Wi-Fi
Emergency Maintenance 24/7, Call Buttons & Hillside Life Line $40/month
Nurses on Site 24/7 for Wellness Visits & Urgent Medical Concerns
Weekly Transport Complimentary: Shopping 2 Times/Week/Planned Event
Site Plan Includes:
5 Suites
4 Singles
2 Common Areas - Cafe Bistro & TV Room
Washer/Dryer Combo in Suites / Complimentary Laundry Room
Kitchenettes: Hot Plates/Microwaves/Convection Ovens (In Suites); Microwaves/Convection Ovens Only (In Studios)
Support Services Available through Hillside's Home Health Care & Rehabilitation Therapy Program
"Friends and family may likely be one of the most important and overlooked factors in caring for the elderly. The staff at Hillside treat my Mom and all the other residents like family. My Mom came to Hillside lonely and in despair. She's now happily part of a community that feels like family."
Don Wilbarger, Google Review
Independent Living in Ann Arbor: Make Hillside Terrace Your Home Away From Home!
We can help your family create peace of mind. When you're at home, you'll know your loved one is taken care of and in good hands. Hillside Terrace, "Where our family shares life with your family!"
Our "Aging by Choice" philosophy allows a flexibility of options for our residents and their families; you choose what is best for you, and we make it possible. We're confident in our ability to provide the best quality of care, the security, and the family atmosphere that you're seeking! We warmly invite you to see the difference we can make when your family shares life with our family. Schedule a tour of Hillside Terrace today!
For other floorplan information and availability, please contact us today at (734) 761-4451.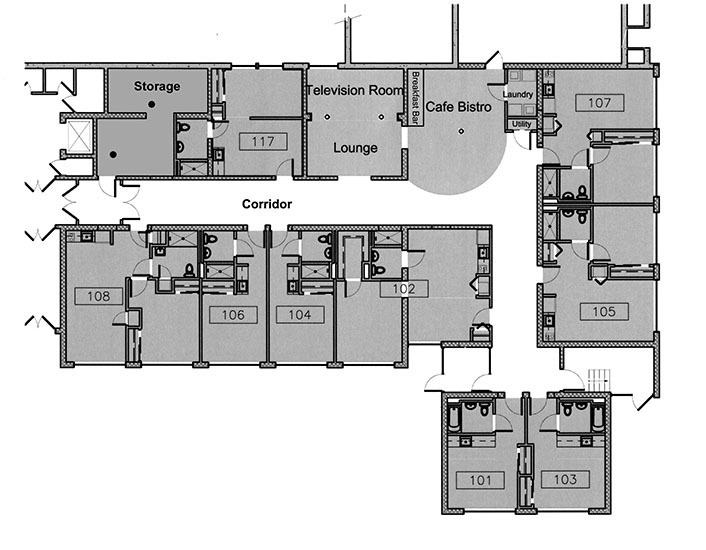 Braeburn Floorplan (106, 101, 103,104)
The Gala Floorplan (105, 107)