When You Want to Retire but a Parent Needs Elderly Care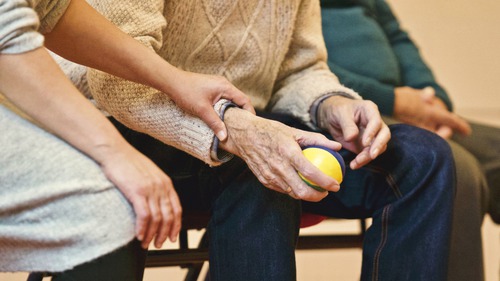 Are you looking forward to your retirement?
Are you caring for elderly parents?
Are you worried about the cost of assisted living?
It can be worrisome to take care of your elderly parents, especially if you leave for the day only to find that they struggled while you were gone. Assisted living can help you reduce the risks of your parent being without assistance. We're here when they need us, 24 hours a day, 7 days a week. At Hillside Terrace, we understand the responsibility and stress that you're under.
According to a Place for Mom, "here are some common resources to explore to pay for your parents' senior care:"
1. Home Equity
Sell your parents' home to help pay for their care. If it's a bad time to sell the home, take out a second mortgage or try a reverse mortgage.
2. Investments
Do your parents' have stocks or stock mutual funds to help pay for their retirement? If you're not sure, ask them.
3. Long-Term Care Insurance
Find out if your parents qualify for long-term care insurance. It may help cover your parents move into a retirement community.
4. Pensions
Does Mom or Dad have a pension? Your parents' may be receiving steady payments every month to help you cover their care.
5. Retirement or Savings Accounts
401(k), IRA, savings account or similar type of retirement account can help fund your parents' golden years. Ask your parents or their financial advisor to find out whether there's any money remaining in these accounts.
6. Social Security
Social security is the most common source of annual income for seniors, according to U.S. News and World Report. Find out if your parents' get social security and how much can help contribute to their senior living care.
7. Medicaid
Medicaid is a government assistance program that can help you pay for elderly care in Ann Arbor if you can't afford it. While the majority of its funding comes from the federal government, each state has some discretion in its individual rules, regulations and eligibility requirements. You must see if your parents qualify to help alleviate some of the financial strain.
Elderly Care in Ann Arbor: Make Hillside Terrace Your Home Away from Home!
We can help your family create peace of mind. When you're at home, you'll know your loved one is taken care of and in good hands. Hillside Terrace – "Where our family shares life with your family!"
Our "Aging by Choice" philosophy allows a flexibility of options for our residents and their families; you choose what is best for you, and we make it possible. We're confident in our ability to provide the best quality of care, the security, and the family atmosphere that you're seeking!
Schedule a Tour Today at Hillside Terrace!
We warmly invite you to see the difference we can make when your family shares life with our family. We're focused on holistically improving and maintaining the well-being of our residents through promoting independence, a stimulating environment, and building rapport.
Schedule a tour of Hillside Terrace today– elderly care in Ann Arbor. You'll see our Beauty Salon, Recreation Room, Dining Room, the Physical & Occupational Therapy Room and more!