Tips for Paying for Assisted Living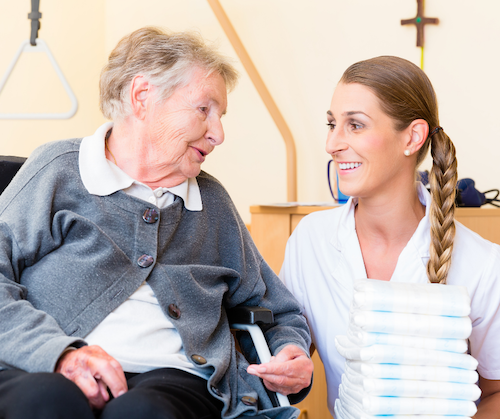 Are you considering assisted living for a loved one?
Worried about how you're going to pay for it?
Finding care for a loved one can be a difficult process, but there are ways to reduce the stress. There are a number of ways to make assisted living affordable. With a little bit of help, you can smoothly transition your loved one in to a structured, social environment where assistance for daily life is readily available.
Many families pay for assisted living with private funds, through a few different avenues including personal savings, pension funds, and retirement accounts. Some health insurances can cover certain costs, but it's very dependent on your plan. With that being said, finding a way to pay for assisted living can still be tricky. Before you commit to something out of your budget, try these helpful tips:
1. Ask about price flexibility and special deals
Some communities offer special deals throughout the year. During your inquiry don't hesitate to ask about move-in incentives, extended lease offers, or general price negotiations.
2. Consider a roommate
Sharing a space with someone who can help cover the costs of a room is a great way to save money and build a friendship for your loved one.
3. See if an a la carte plan works for you
Some communities offer an a la carte option where you only pay for what you need. An all-inclusive option would cover many services, some of which might not be right for your loved one.
4. Inquire about discount programs for low-income seniors
Senior benefit programs can offer funds to those who need help covering costs of necessary items. Enrolling in programs like these can be very helpful to struggling seniors.
Explore tax deductions
Chronically ill seniors can receive a significant amount in tax deductions, helping to regain some costs spent on assisted living.
Schedule Your Tour Today! Virtual or In-Person Tours Available
Hillside Terrace provides an "aging by choice" philosophy. We work with your family to create the best possible living situation for your senior relative. Our housing, dining, and care services will make your loved one feel at home! Let our family take care of yours.
Hillside Terrace is a facility for elderly care in Ann Arbor. Call us at (734) 761-4451 to schedule a visit!