Top Three Important Aspects of Elderly Care in Ann Arbor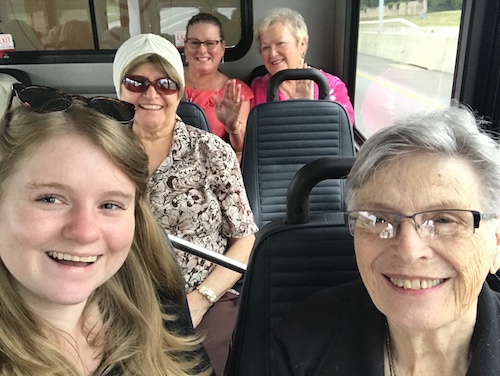 Choosing an Ann Arbor elderly care facility for your parent(s) can be difficult. You want the best for the people who took care of you! But what should you look for in elderly care? How do you find the best options? What do you need to be aware of? Let's talk about the top three aspects you should look for in any elderly care facility!
Respect in Elderly Care
Regardless of their physical and/or mental condition, every resident deserves respect. A caretaker should refer to them by their first name and provide clear communication—what are the rules, procedures, etc. Caretakers should remain polite, such as knocking before entering and always asking the resident for their opinion. Most importantly, residents should be allowed to make choices—what food they eat, what clothes they wear, what time they go to sleep. Retiring to an elderly care facility should not mean the end of residents' freedom or individuality. They're still people and they deserve to be treated with care and respect!
Health in Elderly Care
An elderly care facility should be a place of health—mentally and physically. The grounds should be clean and safe. Food options should be healthy and tasty. There should be plentiful, meaningful activities to keep both the mind and body engaged! In addition, there should be lots of professionals present—from trained nurses to capable doctors—to provide all types of care for residents. You should never have to worry about the medical care provided for your parent(s) in an elderly care facility.
Visiting in Elderly Care
Visiting hours should be flexible and open. Visits to your loved ones should not be unnecessarily restricted. The elderly care facility shouldn't try to restrict the schedule to hide something from you. And, when you do see your loved one, you should be allowed privacy and/or time to speak with them alone. You should be allowed to ask questions, tour the facility, and talk with other residents if you choose. Bottom-line, no smoke and mirrors—just an honest, easy visit with your loved one.
Our facility for elderly care in Ann Arbor takes care of it all! From respect, their health, and our flexible visiting hours, we ensure your loved one receives the best care possible. You don't have to worry about your loved ones' care anymore. Give us a call, today