Community, Health and Well-Being: The Many Benefits of Assisted Living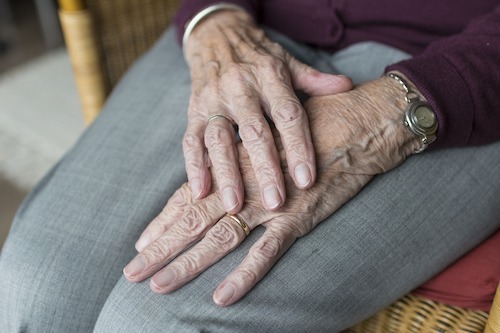 There's joy in watching your relatives age into their golden years: enjoying retirement, spending more time with loved ones and developing new hobbies. But aging relatives may also develop health issues that require more care than your family is able to give. What's the right solution? Will a senior living facility treat your relative like family? Will your relatives be happy there?
There are many people wrestling with these issues right now. They fear putting their relatives "in a home," but are also doubtful they can provide the level of care and support their aging relatives need. Many are unsure of what assisted or senior living entails, and all of them want to make the best decision for their family.
The decision to move an aging relative into a senior living facility doesn't have to be an agonizing one. In fact, with the right facility, your senior relatives will receive benefits beyond the scope of even the most attentive family. A few of these benefits include:
Community: Adults in senior living settings benefit from the presence of peers. Social relationships can be hard for older adults to maintain, especially if they live alone and are unable to travel independently. The close proximity of neighbors in senior living facilities strengthen these social bonds.
Chef-prepared meals: In addition to relieving seniors of the burden of shopping and cooking for themselves, senior living facilities provide your adult relatives with a variety of nutritious meals, including diabetes-friendly options. Proper nutrition goes a long way toward improving these seniors' quality of life.
Round-the-clock assistance: Basic tasks like dressing and bathing can be very difficult for some aging adults. It usually befalls family caregivers to attend to these tasks, but for many, the level of help a senior relative requires far exceeds the help their family can give. It is the primary function of assisted living facilities to help seniors with these tasks while also enabling them to be as independent as possible.
Activities: Senior living facilities are outfitted with fitness equipment, indoor recreation areas and outdoor spaces offering a multitude of activity options for older adults. In addition, senior living facilities offer daily or weekly activities like bingo, exercise classes, book clubs and outings to local stores and museums.
At Hillside Terrace Senior Living, we focus on holistically improving and maintaining the well-being of our residents. We promote independence, engage residents in a stimulating environment and build a trusting rapport. Our continuing care community is comprised of 82 apartment homes including specialized care homes, memory care homes, independent homes and assisted living homes. Located in the heart of old west side Ann Arbor, Hillside Terrace sits on 10 acres of orchards and gardens while still maintaining close proximity to University campus, shopping, culture and world-class healthcare.
Residents at Hillside Terrace are family. We pride ourselves on providing a variety of amenities to make the senior living experience as enriching and loving as possible. This includes enclosed courtyards, beautiful gardens and walking paths, serene patios, a sunny dining room overlooking the apple orchard, a chapel, a library and computer lounge, a hair salon, a rehab and fitness center and daily group activities ranging from crafts to shopping to volleyball. Our professional staff provides maintenance of all apartment homes, buildings and grounds. We have multiple dining options and provide up to three chef-prepared meals a day. Hillside Terrace secures scheduled local transportation and offers top-notch medical support including round-the-clock nurse support, individual wellness checks, on-site physician, physical and occupational therapy and access to on-site dental, vision, podiatry, lab draws and x-rays.
Hillside Terrace provides an "aging by choice" philosophy. We work with your family to create the best possible living situation for your senior relative – you choose what is best for you, and we make it possible. Hillside Terrace provides the best quality care while maintaining the security and loving atmosphere you desire. Let our family take care of yours.
If you're thinking about Hillside Terrace as a residence for someone in your family, schedule a tour today. One of our professional staffers will be happy to provide you with all the answers you need.
Tour Our Facility for Assisted Living in Ann Arbor: Schedule Your Tour Today!
If you're interested in learning more about Hillside Terrace or scheduling a tour, contact us today! 734-761-4451