When Assisted Living is Desirable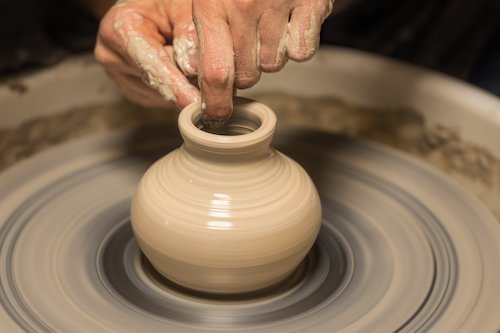 Are you hoping to avoid senior living?
Or are you excited to go into retirement age?
Are you aware of the opportunities senior living communities offer their residents?
Changing the stigma
According to Our Parents, "Twenty-first-century senior living is shifting from something people need to something they want. In fact, Phillips says that many people who are still active in the workforce—people in their early 60s—are inquiring about senior living opportunities."
At Hillside Terrace, we offer a variety of options for older adults to be as active as possible, and allow our residents to maintain their independence as much as possible.
Meaningful Programs
Our resident lives are enriched by meaningful activities throughout the day. Keeping active hobbies and interests that give you pleasure is important after an Alzheimer's diagnosis.
According to Alzehimers.net, "stimulating activities can help people with Alzheimer's:
Encourage self-expression
Foster emotional connections with others
Lessen any anxiety and irritability that Alzheimer's may bring
Make people with Alzheimer's feel more engaged
Stir memories"
Senior Living is a positive choice!
Senior living has changed in many ways. Come and see for yourself! Senior living can be a positive choice for you or your loved one. If you never check it out, you could potentially miss out on a truly life-affirming experience.
Some need assistance, but many continue living life normally with little to no change from their usual daily routine. Hillside Terrace Senior Living allows residents to live a fairly independent life, with on-site medical care, assistance with meals, transportation and medication. We also offer the chance to socialize daily with other adults with scheduled programs like Bingo, card games, and arts and crafts. Our elderly care facility offers flexible living arrangements that can adapt to your changing needs.
Tour Our Facility for Assisted Living in Ann Arbor: Schedule Your Tour Today!
Our "Aging by Choice" philosophy allows a flexibility of senior living options for our residents and their families; you choose what is best for you, whether that's independent living or assisted living, we make it possible! We're confident in our ability to provide the best quality of care, the security, and the family atmosphere you're seeking! We warmly invite you to see the difference we can make when your family shares life with our family.
We can help your family create peace of mind. When you're at home you'll know your loved one is taken care of and in good hands. Schedule a tour of Hillside Terrace today