11 Questions to Ask Before Choosing Assisted Living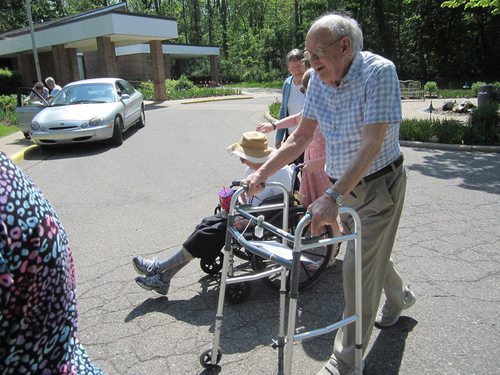 Do you feel isolated at home?
Are you looking into communities that offer assisted living in Ann Arbor?
Are you prepared for the next chapter in your own or your parent's life?
We can help you ensure your research is complete by making sure you know to ask potential communities with assisted living in Ann Arbor questions you may not have thought of, including:
Do you have apartments available now?
What types of apartments do you have available currently?
What services are included in my monthly fees?
What types of activities and events do you offer you residents?
Do you offer free transportation or other transportation alternatives?
What types of health services are offered on-site?
Do you offer a choice for meals?
What flexible options are there for meals?
What is your emergency hospital?
When can I come for a visit?
What happens when you need additional services?
It's important to have a long-term plan in case you find yourself with memory issues or increasing physical problems. In the future, it's important to know all of the services a retirement community offers. Find out if your assisted living community offers memory care services or if it's connected to a skilled nursing facility and how that can benefit you if needed.
Second Floor, 49 Apartment Homes for Assisted Living
Room & Board includes:
Weekly housekeeping and laundry services based on lifestyle option
All utilities (except telephone); includes Satellite TV with 30 channels
Wi-Fi Internet
Dining choices with three chef prepared meals per day & snacks
Nurses on Site 24/7 for Wellness Visits & Urgent Medical Concerns
Activities of Daily Living Services:
Levels are determined by a Registered Nurse and are based upon activities of daily living care needs
For floorplan information and availability for assisted living in Ann Arbor, please contact us today at (734) 761-4451. For a virtual tour, visit The Gardens community page.
Get Started Today: Schedule a Tour!
Our "Aging by Choice" philosophy allows a flexibility of options for our residents and their families; you choose what is best for you, and we make it possible. We're confident in our ability to provide the best quality of care, the security, and the family atmosphere that you're seeking! We warmly invite you to see the difference we can make when your family shares life with our family.
We can help your family create peace of mind. When you're at home you'll know your loved one is taken care of and in good hands. Schedule a tour of Hillside Terrace today!