How to Prepare for an Outing with a Loved One with Advanced Dementia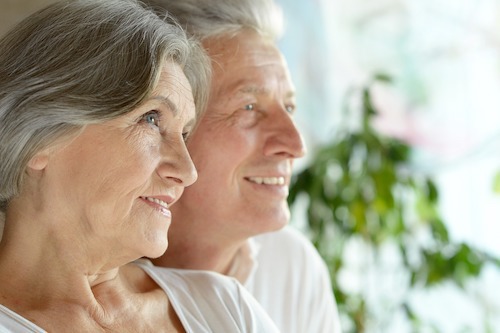 Do you care for a loved one with advanced dementia?
Are they depressed or in a bad mood some days?
Do you think they might enjoy a little getaway?
Do Something You Love Together!
It's good to get your parent or other loved one out and about! Residents living with dementia have good days and bad days. Taking your loved one on an outing to help remind them of their past can be great medicine. Some residents have a specific time of day that's much better for them, when they're most active. In some situations, you may want to make sure that an in-home attendant or care provider is able to accompany you.
Prepare for your outing by:
Plan in advance and make reservations if necessary.
Prepare for all parking situations. Are there enough handicapped spots available to accommodate you?
Keep a normal routine by having your parent or loved one wake up at the usual time and have breakfast.
Pack the essentials! Make sure you pack plenty of water, snacks and appropriate clothing. Consider even bringing along their favorite belongings to help soothe your loved one in an outdoor environment.
Learn how to handle misbehavior. Vocal or physical aggression is typically triggered by fear, which can be common with confusion. Be prepared for aggression in moments where physical contact or environmental changes are necessary; these moments can be quite scary. Try to learn what kinds of events, and requests are likely to trigger aggression. But don't expect the same reaction every time you perform an activity.
Every time you take your loved one with dementia on an outing, you provide a valuable experience that can lift their mood and soothe their soul—and yours, too. You also perform a valuable service by showing others the true face of dementia and may educate someone about how to interact with people who suffer from the disease.
Physical Health is Good for Dementia Care & Overall Health and Wellness!
Studies have shown that people diagnosed with dementia who perform physical tasks on a daily basis do better in the long run. Daily activities can improve memory, foster emotional connections, improve self-expression, lessen anxiety and irritability, and make the elderly feel happier about the life they're living!
Trust Hillside Terrace to provide quality dementia care in Ann Arbor.
Knowing makes a difference. Even though medical science isn't at the point where it can stop dementia or Alzheimer's, new treatments could be just around the corner. Early diagnosis is empowering and helps you make crucial decisions, like choosing the best place for dementia care in Ann Arbor. If you want to know more about Alzheimer's or diagnosis, reach out to a member of the Hillside Terrace team today