Dementia Care Offered at Hillside Terrace in Ann Arbor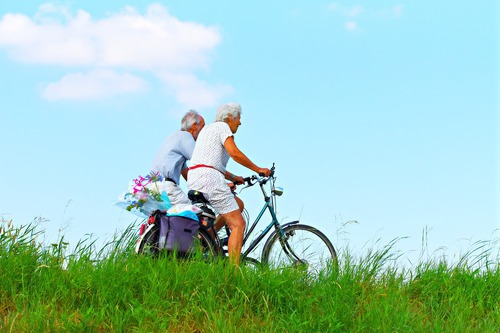 Do you or a loved one suffer from dementia?
Are you or is someone you know in need of dementia care in Ann Arbor or the surrounding areas?
Are you caring for a dementia patient on your own?
According to Alzheimers.net, "here are some important facts to consider when approaching your role caring for someone with dementia:
1. Accept support.
Whether you're caregiving for someone in your family, or whether you provide care professionally, never be afraid to ask for help.
2. Actively empathize.
Care starts with compassion and empathy. This holds true in all human relationships but may be especially salient for dementia caregivers.
3. Be a realistic caregiver.
Be realistic about what constitutes success during the progression of the disease. Success is helping to assure that the person you are caring for is as comfortable, happy and safe as possible.
4. Dementia is more than memory loss.
Memory loss is a classic dementia symptom. But some types of dementia, particularly frontotemporal dementia and Pick's disease, manifest themselves as personality changes rather than memory loss. The symptoms depend on the areas of the brain that is affected by the disease.
5. Plan for the future.
The only inevitable is change when you are caring for someone with dementia. Never get too used to the status quo. That means that family caregivers should prepare for a time when their loved one may need professional memory care in a residential setting. This involves both financial planning and identifying the most appropriate care options in your area."
Schedule a Tour of Our Enhanced Homes for Dementia Care in Ann Arbor
At Hillside Terrace, we strive to provide the best level of care for you and your loved ones.
Room & Board includes:
Weekly housekeeping and laundry services based on lifestyle option
All utilities (except telephone); includes Satellite TV with 30 channels; Wi-Fi internet
Dining choices with three chef prepared meals per day, snacks and refreshments
1:1 life enrichment and enhanced memory programming available
Escorts to meals and activities
Caregiver removes trash daily, makes bed & provides clean towels daily
Resident receives wellness checks every hour
Medication administration by a licensed professional nurse 1-3 times daily
Nurses on site 24/7 for wellness visits & urgent medical concerns
Activities of Daily Living Services:
Levels are determined by a registered nurse and are based upon activities of daily living care needs.
Contact us for more information about dementia care offered at Hillside Terrace today!