Nursing Home Vs. Assisted Living: What's the Difference?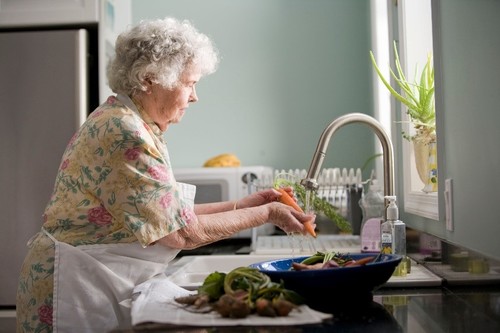 Does your aging parent need more assistance than you can give?
Have you researched care options? Still searching?
Do you want what's best for your loved one?
Nursing homes and assisted living centers are often thought of as the same, however, their care options are much different. Nursing homes focus primarily on medical care, while assisted living centers focus not only on medical care but on well-being and comfort too.
Here's what assisted living at Hillside Terrace can provide that may not be available at a nursing home:
Home-Like Environment ‒ We offer 82 apartment homes located in a cozy neighborhood setting. These comfy apartments feel more inviting and protect the privacy of our residents. In nursing homes, rooms are often more clinical and residents may have to share a room.
Independence ‒ Your loved one can live how they please. Restoring our resident's independence is very important to us. Our staff assists with daily tasks when needed and will never treat your loved one like a liability. Many nursing home residents have little independence and often depend completely on their caretakers.
Engaging Activities ‒ Healthy well-being includes enrichment! Exercise activities are held every day at Hillside, including a walking group. Movies, arts and crafts, manicures, and bingo make every day unique. Most nursing homes don't provide these activities.
Better, Individualized Care – We're constantly adapting to the needs of our residents and we genuinely care for them. All our residents are treated like family. We believe your loved one is someone to be loved and respected. A nursing home doesn't guarantee this treatment.
At Hillside Terrace, you become family
When it comes to choosing an attractive, affordable senior living option for yourself or someone you care about, you want something special: outstanding, quality services, a vibrant, friendly atmosphere and attentive, courteous staff. Hillside Terrace is all this and more!
Hillside Terrace focuses on life enrichment in a nurturing and independent setting that stimulates the mind, body, and spirit. Our housing, dining, and care services will make your loved one feel at home!
Call us today at 734-761-4451 to discuss your loved one's needs and schedule a tour.