When Living with Elderly Parents Isn't Working Out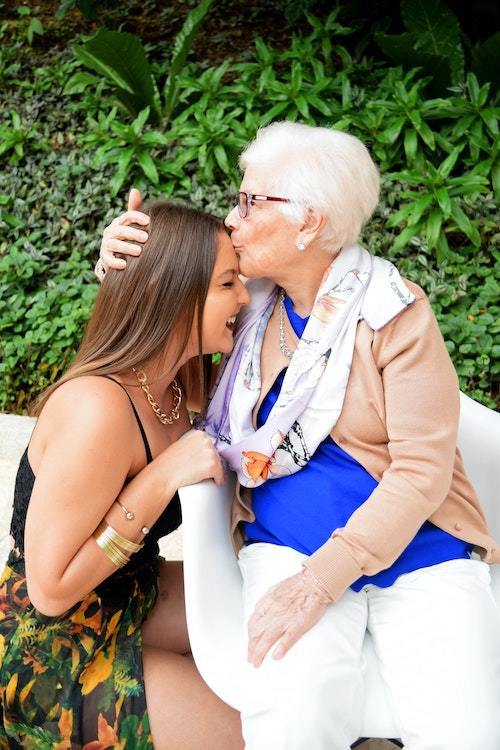 How do you know when living with elderly parents isn't working out? When do you make the decision to move an elderly loved one to senior housing?
Has caring for an elderly loved one become overwhelming?
Do you need extra help caring for your elderly parents?
Are you looking for senior housing, but can't find an affordable option?
Many people struggle to provide the care required by elderly parents past a certain point. Have you recognized the signs of caregiver burnout? You might have a busy job, children to care for at the same time, or your aging parent has developed needs you can't meet. Your loved one may prefer a different arrangement for privacy or independence, or you may need to take the stress of caregiving off your relationship.
It's perfectly normal for you or your loved one to find it stressful when trying to decide whether it's time to look for senior housing in Ann Arbor. You're in the right place to find support.
How to Tell When It's Time to Search for Senior Housing for An Aging Parent
You might want to search for senior housing if you're experiencing the following:
Your elderly parent has physical needs you can no longer keep up with.
You work long hours, and can't be home with your elderly parent.
You have other family obligations that take you away from giving your elderly parent the care they need, such as social support or rides to medical appointments.
Your elderly parent is starting to need in-home medical care.
Your elderly parent is struggling with loneliness, or might be concerned with lack of privacy.
Caring for your aging parent is affecting your marriage, your children, or your parent in a way that isn't sustainable.
You're starting to experience burnout, exhaustion, or frustration trying to keep up with the needs of your parent.
You don't have a home that's wheelchair or walker accessible, which poses a mobility barrier or poses a potential fall threat.
Those are all signs that it might be time to look for senior housing to get more support in caring for your aging loved one. You might be surprised to find that if you start a discussion with your parent about their feelings and thoughts on a potential move, they might have a different perspective than you expect.
It can be stressful to start a discussion about a potential move, but raising the topic keeps communication open and can show respect for your loved one's feelings on a big life change. You might even bond over agreeing on the decision to move on to the next stage of housing together.
How to Find the Right Senior Housing Option in Ann Arbor
The good news is there are lots of good options for senior housing in Ann Arbor. The challenge? Finding a caring location that's also affordable and meets your parent's specific needs. There are many factors that go into this decision.
One thing to consider as you interview options is the amount of flexibility in care that's available. Both you and your parent might feel more comfortable with a flexible housing option that allows them to stay in one place while receiving the right level of care they need at any given time.
Hillside Terrace offers an "Aging by Choice" philosophy that allows seniors to select the right options for their needs, so your loved one can experience a warm, family atmosphere while also getting the best quality of care for them at any stage of their retirement. Hillside Terrace also puts your loved one in charge of deciding their needs and preferences, so they can retain as much independence as possible.
Questions to Ask When Choosing Senior Housing in Ann Arbor
Hillside Terrace offers multiple amenities such as independent apartments with washer and dryer, beautiful grounds and an on-site chapel. Hillside Terrace even has a hair salon and chef-prepared meals daily, with flexible care options to support your loved one with the utmost comfort without sacrificing affordability. As you interview senior housing options, we encourage you to ask the following questions to make sure you know your options are:
Do you have licensed nurses on staff 24/7? In-home medical care?
What kinds of on-site amenities do you offer?
What are the costs of living in your facility? Does it vary by level of care?
Can my elderly parent age in place, and receive flexible care?
How much independence is available for a resident that doesn't need a high level of care?
What kinds of activities are available? What is the community like?
We wish you all the best in making the important decision of which senior housing facility to trust with your loved one's care. You can learn more about Hillside Terrace senior living amenities and senior daily activities. If you would like to tour Hillside Terrace and meet our caring staff, please call (734)761-4451 to make an appointment.