Medication Management Tools for Older Adults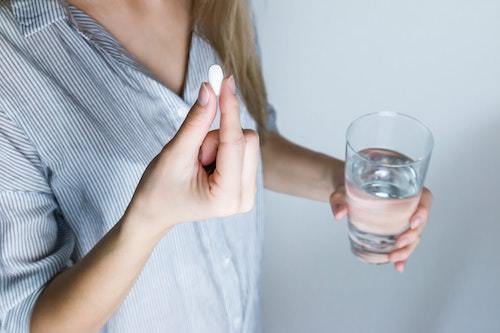 Looking for ideas to help a senior in your life manage their medications? Is managing your own medication a key factor in continuing with independent living in Ann Arbor? Feeling overwhelmed with the number of medications you need to take?
Most older adults have at least one or two medications they need to take regularly for a serious or potentially serious condition. If this sounds like you or someone you know, you understand that it's crucial to stay on top of these medications to maintain a lifestyle of independent living in Ann Arbor.
It can be difficult for anyone to remember to take medications on a strict schedule. When you add in some of the complications that come with aging, such as difficultly reading print on a prescription bottle and multiple medications, trying to manage medicine without a good system can be impossible! But you don't have to worry about mismanagement anymore. All you need is a simple system to help you or your loved one manage medications like a pro.
7 ways to help seniors with medication and maintain independent living in Ann Arbor.
1. Keep medications and supplements organized in the same place.
As a collection of medications and supplements grows, it's not uncommon for them to end up in different places throughout your house like the kitchen, bathroom and bedroom. To be better organized, get everything into one place, like an easily accessible cupboard in the kitchen.
2. Use a pill organizer.
With multiple medications, a simple organizer can go a long way to making management super easy. You can find an organizer that fits the schedule you need. Whether it's a basic one box per day of the week, broken up into morning and afternoon medications, or even more complicated. Increase the usefulness of the organizer by helping your loved one fill it every week.
3. Keep a list of medications and instructions.
Create a detailed list of current medications and instructions so you don't have to rely on the information on the pill bottle. You can keep the list on the inside of the cabinet where you store the medication and keep extra copies for family and doctors. You can even include details like when the medication was originally prescribed and how often it should be refilled.
4. Make reminder calls.
If you're worried about someone managing their medications, you can easily help them remember their schedule by making one or two phone calls a day. As the senior in your life gets more used to their schedule, you might be able to reduce phone calls. Or if you have to keep it going long term, maybe you can enlist the help of other friends and family to make calls with you during the week.
5. Set up reminders on their phone.
If someone is tech savvy enough to have a smart phone or not get frustrated with alerts coming from their phone, this a great tool to help manage a medication schedule. There are several apps available that can be set up with a complex schedule and reminders, or you can simply use an alarm app on the phone.
6. Use a color-coding.
Writing on prescription bottles can be difficult to read, which will make it hard to manage meds and refill pill organizers every week. Make things easier with a color-coding system. Use different colored markers or stickers on pill bottles and a corresponding key printed out on paper with instructions and other important information.
7. Lookout for medication misuse.
Misuse of medication can be a huge concern, especially if a senior is managing pain using prescription medication. Knowing the signs of misuse and a few other tips for catching it can help keep medication use under control.
Signs of medication misuse in older adults.
Changes in behavior and moods, especially anger.
Daytime fatigue or drowsiness.
Falls or problems with balance.
Withdrawing for social activities or family.
Prescriptions needing to be refilled too far in advance.
Talk to Hillside Terrace about medications and independent living in Ann Arbor.
You or a senior you love can live independently and still have help managing medications. Use these tips and find a system that works for you to eliminate fears and anxiety about medications. If you still have questions about managing your medication, give the experts at Hillside Terrace Senior Living a call today.