8 Questions to Ask to Ensure You're Making Smart Decisions About Hospice Care in Ann Arbor!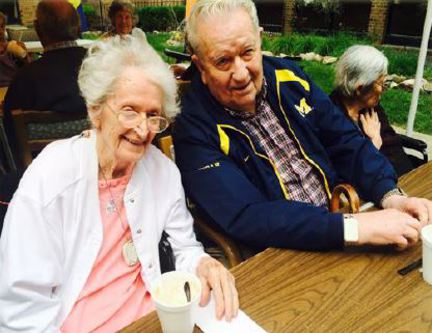 Are you worried about finding the right hospice care in Ann Arbor?
Do you or your loved one suffer from a terminal illness?
Do you want to ensure that your loved one will be taken care of when you can't be there?
The transition from living at home with limited care to hospice care can be one of the most difficult decisions families and their loved ones have to make in the later stages of illness. When a family member can't take care of themselves, it can put a heavy burden on those they love. Many people aren't up to the task of the daily care their loved one may require.
According to the National Hospice and Palliative Care Organization, you should consider asking a hospice care facility the following questions:
1. What services are provided?
2. What kind of support is available to the family?
3. What roles do the attending physician and hospice play?
4. What does the hospice volunteer do?
5. How does hospice work to keep the patient comfortable?
6. How are services provided after hours?
7. How and where does hospice provide short-term inpatient care?
8. How long does it typically take the hospice to enroll someone once the request for services is made?
Hospice Care in Ann Arbor: Make Hillside Terrace Your Home Away From Home!
At Hillside Terrace, we have an integrated partnership working side by side with Great Lakes Hospice to provide hospice care in Ann Arbor and the surrounding areas of Saline, Milan, and Dexter. Nestled in the heart of the Old West Side on 10 acres of orchard and gardens, we offer a diverse combination of residents that will quickly become members of your loved one's family.
Our "Aging by Choice" philosophy allows a flexibility of options for our residents and their families; you choose what is best for you, and we make it possible. We're confident in our ability to provide the best quality of care, the security, and the family atmosphere that you're seeking! We warmly invite you to see the difference we can make when your family shares life with our family. Schedule a tour of Hillside Terrace today.