How to Upgrade Your Parents' Home for Aging in Place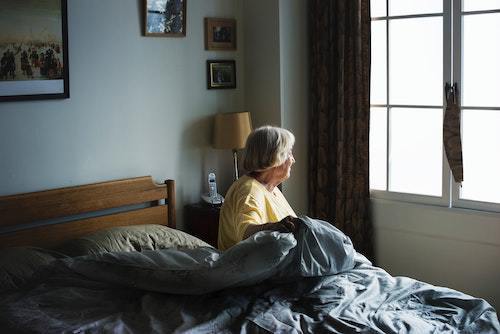 Do you have an elderly parent or loved one who lives alone?
Do you or a loved one have mobility issues? Are you worried about their risk of injury, or just their ability to take good care of themselves?
Are you considering making some home modifications?
Around 90 percent of seniors plan on living in their own home for at least five to 10 years after turning 65, according to AARP.
According to Consumer Affairs, these are the most popular DIY home improvements you can make to your loved one's home:
Install grab bars
Add outdoor ramps
Install a bathroom heat lamp
Consider life alert technology
Replace faucets with touchless technology
Update your flooring
Improve your lighting
Replace doorknobs with lever-style handles
If your loved one isn't able to safely stay in their home anymore, it may be time to think about making the switch to independent living.
Enhanced Homes for Independent Living in Ann Arbor
At Hillside Terrace, we strive to provide the best level of care for you and your loved ones.
Room & Board includes:
Weekly housekeeping and laundry services based on lifestyle option
All utilities (except telephone); includes Satellite TV with 30 channels; Wi-Fi internet
Dining choices with three chef prepared meals per day, snacks and refreshments
1:1 life enrichment and enhanced memory programming available
Escorts to meals and activities
Caregiver removes trash daily, makes bed & provides clean towels daily
Resident receives wellness checks every hour
Medication administration by a licensed professional nurse 1-3 times daily
Nurses on site 24/7 for wellness visits & urgent medical concerns
Activities of Daily Living Services:
Levels are determined by a registered nurse and are based upon activities of daily living care needs.
Get Started Today: Schedule a Tour
We can help give your family peace of mind. When you're at home you'll know your loved one is taken care of and in good hands. Hillside Terrace – "Where our family shares life with your family!" We warmly invite you to see the difference we can make when your family shares life with our family. Schedule a tour of Hillside Terrace today– a facility for independent living in Ann Arbor.
Contact us for more information about independent living, memory care or assisted living offered at Hillside Terrace.