How to Formulate Your Caregiving Plan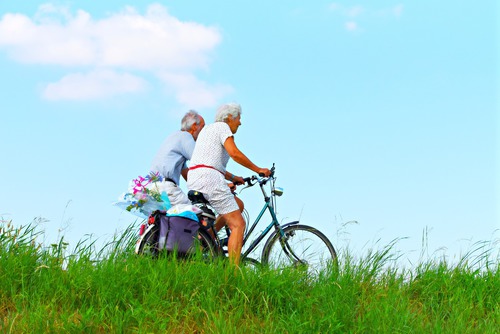 Are you worried about caring for your aging parents?
Does either of your parents need a lot of looking after?
Do you have a plan in place for caregiving?
According to Caring Village, you should start creating your own caregiving plan with these steps:
Step 1: Prepare yourself and your family
- Can you manage the time commitment?
- Can you manage the necessary financial obligations?
- Do you need to hire a trained professional to look after your loved one?
- Do you have a support system in place?
Step 2: Evaluate your aging loved one's needs
- What kind of care do they need?
- When and how long will they need care?
- Are you properly trained to support your loved one's daily challenges?
Step 3: Open up communication with all stakeholders
As a family, you must be able to make decisions regarding finances, the need for others to help with caregiving, changes in health, and reduced mobility.
Step 4: Find a caregiving team
You need to ensure that the team you gather will provide the best care possible for your loved one.
Step 5: Establish and implement your plan
Once you've established your loved one's needs, implement your plan of action to ensure that their needs are met. Make it a habit to regularly check-in with your loved one and their caregiving team and adjust your plan as needed.
Considering a Move to Assisted Living? Hillside Terrace Offers Quality Elderly Care in Ann Arbor, Michigan
At Hillside Terrace, we put ourselves into the residents' and the family's shoes. We want you to feel right at home! We treat our residents and families the way we'd want to be treated if the roles were reversed.
We'll help you make a smooth transition into the community of your choosing. We offer the following homes for elderly care in Ann Arbor, including:
For floorplan information and availability, please contact us today at (734) 761-4451.
Best Elderly Care in Ann Arbor & the Surrounding Areas!
Our residents and their families say it best:
"How do you thank people who have walked with you to the end of the road? Sharing sometimes the most painful and difficult of journeys…thanking people who have touched us…who all cared in their own way through our nearly 4 year stay with you…A simple "Thank You" – falls short of the emotions that we all feel. Every kind word, gentle touch, every laugh, every gesture was noticed. Your support thru this struggle with Alzheimer's and loss has been deeply appreciated. Your graceful presence at our side when we needed you most, will be remembered. Please know that what every ONE of you did for us, and a man we LOVED so dearly, matters so MUCH. You made such a difference in the LAST part of our Papa's life. The beauty of who you are is clearly evident in the care that you give.
God Bless You All!"
Family of John Siller, "Papa."
"Great, family-run caring facility. My mother liked it before she needed their care. We've been very happy with their care and services since several years now. A good value. Increasing care needs have been progressively available and provided by Hillside."
Jim Norman
"My father has been there for three years. Our family is able to visit him anytime, and when we are not there I know that the Hillside staff will care for him with love as though he were their own family. I looked extensively for the right place, and found it. My mother was here for six months before passing away, and they helped our family through this as well. My dad is so happy with his home at Hillside, and when I visit during meal time....I can hear him laughing with the other residents as if they were out to dinner at a fine restaurant. If you are thinking about an Assisted Living Facility, this place is perfect in the Ann Arbor area. I feel like a part of this Hillside Terrace family too. They only hire the very best staff...from the kitchen to the gardener."
Karis Kruzel
Elderly Care in Ann Arbor: Make Hillside Terrace Your Home Away from Home!
We can help your family create peace of mind. When you're at home, you'll know your loved one is taken care of and in good hands. Hillside Terrace – "Where our family shares life with your family!"
Our "Aging by Choice" philosophy allows a flexibility of options for our residents and their families; you choose what is best for you, and we make it possible. We're confident in our ability to provide the best quality of care, the security, and the family atmosphere that you're seeking! We warmly invite you to see the difference we can make when your family shares life with our family. Schedule a tour of Hillside Terrace today– elderly care in Ann Arbor