Alzheimer's and Dementia: Why Early Detection Matters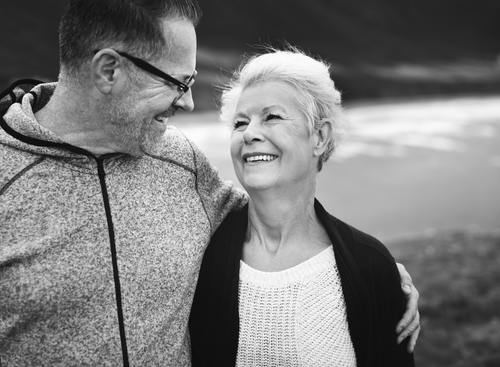 Are you making plans for dementia care in Ann Arbor? Do you know the early signs of Alzheimer's so you can prepare yourself or a loved one? Considering early detection tests for Alzheimer's and want to know more?
According to the Alzheimer's Association, 10% of people over the age of 65 years are living with Alzheimer's. Unlike other common and deadly diseases like cancer or heart disease, there's still no reliable medical treatment or cure for Alzheimer's and dementia. Why does early detection matter?
It might be disheartening to know that even if we catch it early, there's no cure for Alzheimer's. But that doesn't mean that early detection isn't extremely beneficial to you and your family. From experienced providers of dementia care in Ann Arbor, consider our top reasons why early detection matters.
Why early detection matters for Alzheimer's and dementia.
Research: Advancements in detection and diagnosis mean that understanding of the disease is growing. Getting a diagnosis with the earliest signs or even before you're symptomatic helps scientists better understand the disease and get closer to effective treatment and prevention.
Access to Treatment: Right now, there's no wonder drug or treatment for Alzheimer's, but there is a lot of effort and money going into research. Early detection helps you get early treatment as better therapies and medications develop from this research.
Preparation: When the signs of dementia and Alzheimer's are painfully obvious, it may be very difficult to make plans for care and quality of life. Early detection gives you and your family time to make long-term plans. You may also appreciate having the time to devote to things you want or need to do before they become too difficult.
Accurate Diagnosis: As symptoms of the disease become more obvious, accurate diagnosis becomes more complicated because the diagnosis relies on cognitive exams. Early diagnosis tends to be more accurate, which is good for your treatment options and for future research of the condition.
Effective Treatment: Starting treatments and preparing for more advanced symptoms is more effective when it starts earlier, leading to better quality of life as the disease progresses.
Opportunity to Raise Awareness: Early diagnosis gives you more opportunity to be vocal about awareness and research.
How you can manage early detection of Alzheimer's and dementia.
Medical Testing: medical tests for dementia and especially Alzheimer's are receiving a lot of attention in research and are advancing rapidly. As new tests develop, we gain more understanding of these conditions and increase the chance of helping the millions afflected. Currently biomarkers in the blood, imaging tests, and certain proteins in spinal fluid offer early detection results.
Know the 10 Signs: the Alzheimer's Association has a list to 10 early warning signs you can look out for to help tell the difference between typical aging and Alzheimer's.
Memory disruption.
Difficultly planning and problem solving.
Struggle completing familiar tasks.
Confusion with time and place.
Trouble recognizing familiar images including letters and reflection.
Problems with speaking and writing.
Losing things and struggling to retrace steps.
Poor judgement such as money and hygiene choices.
Social and professional withdrawal.
Mood and personality changes.
Trust Hillside Terrace to provide quality dementia care in Ann Arbor.
Knowing makes a difference. Even though medical science isn't at the point where it can stop dementia or Alzheimer's, new treatments could be just around the corner. Early diagnosis is empowering and helps you make crucial decisions, like choosing the best place for dementia care in Ann Arbor. If you want to know more about Alzheimer's or diagnosis, reach out to a member of the Hillside Terrace team today