Downsize with Care: Things to Consider for Any Senior Move!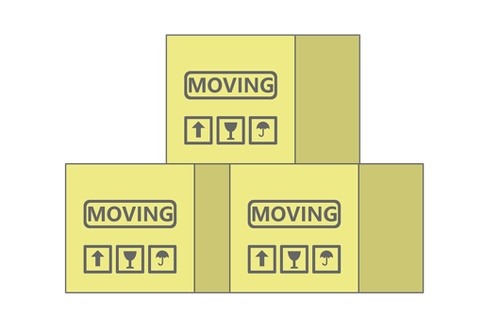 Are you looking to downsize your parents' home?
Is their home too much work to keep up?
Are you having a hard time deciding what to keep and what to get rid of?
Letting go can be hard, especially because the older you are, the more memories you have to treasure. However, when someone moves into an assisted living community, you must downsize. You won't have room for everything you used to have in your home. With less space comes less room to keep mementos.
How do you decide what to keep? What do you throw away? We're here to help you figure it all out.
What to Consider When You're Moving Your Parents to Assisted Living
According to A Place For Mom, these six tips can make this difficult process a little bit easier," including:
Communication & Choice – Allow your parent the time to grieve about the change and talk about where they will be living and why they are moving. This will help make the transition smoother for everyone involved.
Plan Effectively – It would help to know how much room you have at your new residence as well as a floor plan to look at before you start throwing everything away.
Enlist Relatives – Surround your senior parents with loved ones who are supportive of their life change. This will help ease the emotional stress of moving.
Sort & Organize – Go through your parent's house item by item. Categorize objects to make the process easier on you. For example, label items to be moved, keepsakes to be left with family, items to be sold or donated, and items to be thrown out. Honor the emotional attachment to your parent's personal belongings and allow them to reminisce as you work together.
Clean & Repair – Whether your parent's house will be sold, rented or passed down to another family member, it should be cleaned and all maintenance issues should be resolved.
Plan the Moving Day – Is a rental truck needed? Do you need to hire movers? This is all stuff that needs to be figured out. You may decide that moving everything yourself is the best option. However, make sure you give yourself time to recruit family members for this process.
Looking For a Community for Assisted Living in Ann Arbor, Michigan?
Our "Aging by Choice" philosophy allows flexibility for our residents and their families; you choose what is best for you, and we make it possible. We're confident in our ability to provide the best quality of care, the security, and the family atmosphere that you're seeking!
View a virtual tour of our floorplans:
The Heritage & Grace
The Rose-Marie
The Mayflower
Get Started Today: Schedule a Tour!
We can help your family create peace of mind. When you're at home you'll know your loved one is taken care of and in good hands. Hillside Terrace – "Where our family shares life with your family!" We warmly invite you to see the difference we can make when your family shares life with our family. Schedule a tour of Hillside Terrace today– a facility for assisted living in Ann Arbor.
Contact us for more information about assisted living offered at Hillside Terrace.