Does an Assisted Living Retirement Community Make Financial Sense for You?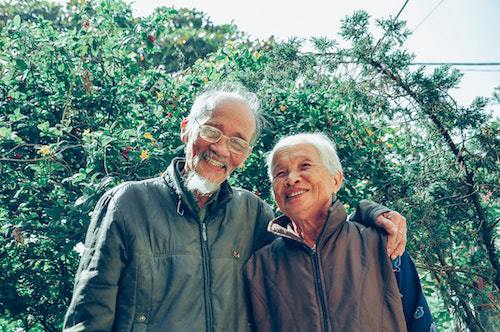 With the rising costs of housing and healthcare, planning for retirement has become a necessity. But when you're worried about your health or the health of your loved one, retirement planning takes on a whole new dimension. Fear of the unknown, of ballooning costs, or of ending up somewhere less than desirable have all become part of the equation.
The good news is there are more attractive options than ever before. An assisted living retirement community like Hillside Terrace is an option that gives you a full life now and a plan for your future care needs.
Over the years, residents have come to us with questions about our community, like:
How is it different than a senior apartment or nursing home?
How does the cost compare to a nursing home?
What services are included?
And especially,
Can I afford an assisted living retirement community?
Have you wondered, too? You're not alone! Our residents found the answers and more. They found a home and community at Hillside Terrace that fit with their future needs and their financial goals.
How does the assisted living model work?
Most assisted living communities require an initial community fee (deposit). Think of it like a down payment on a home. All assisted living communities then charge a monthly base fee which covers things like services and upkeep. The amount depends on factors like type of residence and what amenities you choose. Think of the monthly fee like rent or a house payment.
Your fees also give you peace of mind from:
Planning for the unplannable —Planning for future care seems like a lot of guesswork. But failing to plan is an even bigger gamble. Without planning, an unexpected health crisis could mean you're making big decisions under pressure with limited choices. An assisted living retirement community like Hillside Terrace gives you lifestyle choices now and a plan in place for future care and the associated cost.
Locking in healthcare costs — The cost of healthcare is constantly rising. In-home care currently averages over $4400 per month for a home health aide and over $4300 for homemaker services. Not only is in-home care more expensive than assisted living, but the price is also rising faster due to a shortage of home-care workers. Investing in an assisted living community now locks your rate in for the long term, saving you from inflation and financial surprises down the road.
Tax advantages — You may even find there are tax advantages related to fees and medical deductions. Every bit helps!
Imagine living in a park-like setting with amenities like chef-prepared meals, 24-hour security, onsite healthcare, and the knowledge that you'll have the ongoing support and care you need right there for life. Imagine living there without the fear of unexpected care costs!
At Hillside Terrace, our "aging by choice" philosophy means you choose the amenities and services you want now as well as the care and support you might need later. And it means you receive the care you need here, in your home. Aging by choice gives you flexibility and stability when you need it most.
Finding your home at Hillside Terrace is as easy as making a phone call or filling out a form on our website. We'd love to take you on a tour and answer your questions about our home. There's no place like home, after all, and we don't think you should have to leave yours if your care needs change.
FAQs
1. How is an assisted living retirement community different than a senior apartment?
An assisted living retirement community like Hillside Terrace offers independent living and different levels of assisted living in one location. Seniors move into Hillside Terrace knowing they have the option to progress to higher levels of assistance if needed. All on one campus.
2. Is the cost at Hillside Terrace one-size-fits-all?
No. Different types of housing are available, and services and amenities are customized to fit individual needs and wishes. Pricing differs accordingly.
3. How does the cost of assisted living compare to in-home care?
Costs vary by state, but assisted living is now less expensive than in-home care, on average. And rising costs are the trend. In fact, healthcare costs are now rising faster than the rate of inflation. Locking in your cost now can save you money later.
4. What services are included in each plan?
Services and amenities are customized based on your needs. We'd love to discuss your options with you!
If Hillside Terrace sounds like the right assisted living community for you, we'd love to meet you and help you plan for your very best retirement years. Call us at 734-761-4451 with your questions or to schedule a visit. You can also send questions or request a tour from our Contact Us page.
We look forward to welcoming you home!