8 Benefits of Elderly Care in Ann Arbor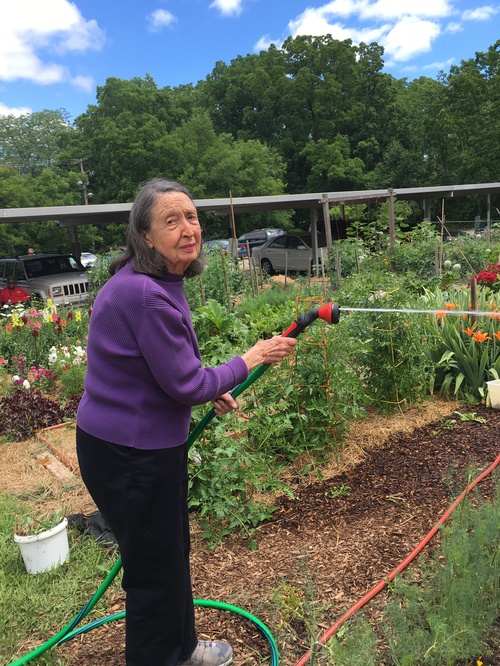 Marion in the garden.
Are you thinking about looking into a senior living community for your loved one?
Are you having trouble weighing the pros and cons?
Are you looking for guidance on finding a suitable senior living community?
There are many misconceptions about elderly care. Typically the primary misconception includes the idea that it's the end of one's life; that they're dying. However, often a resident is just looking for a downsized way of living. Some need assistance, but many continue living life normally with little to no change from their usual daily routine.
According to A Place For Mom, "most seniors who have moved to assisted living or independent living communities report that they prefer life at their new home to life alone. Here are some common reasons why:
No stress doing yard work and home maintenance
Vanquishing boredom
Improved family relationships
Better food
An end to stressful driving
Feeling like yourself again
Making new friends
Finally feeling safe"
Elderly Care in Ann Arbor: Make Hillside Terrace Your Home Away From Home!
Our "Aging by Choice" philosophy allows a flexibility of options for our residents and their families; you choose what is best for you, and we make it possible. We're confident in our ability to provide the best quality of care, the security, and the family atmosphere that you're seeking! We warmly invite you to see the difference we can make when your family shares life with our family.
For more information about elderly care in Ann Arbor, call us today, or fill out our contact form here! We're focused on holistically improving and maintaining the well-being of our residents through promoting independence, a stimulating environment, and building rapport. Schedule a tour with us today!