7 Benefits of Assisted Living in Ann Arbor, Michigan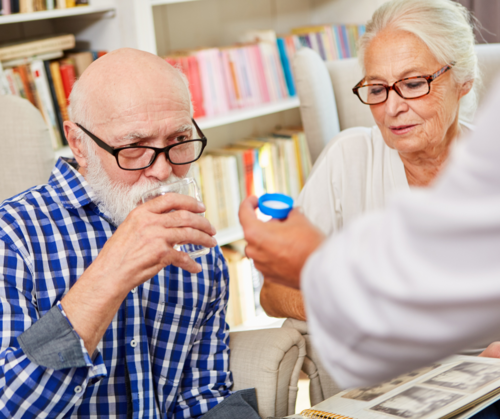 Are you considering assisted living for yourself or a loved one?
How do you know if an assisted living community is the right decision?
Are you wondering what assisted living communities can offer you or your family members?
Consider these seven benefits of assisted living communities to understand how assisted living could help your aging relative enjoy happiness and health, including:
Eliminate boredom – Movie nights, music, book clubs and more allow your loved one to pick up a new hobby or interest.
Help with activities of daily living – Seniors need more care as they age. Assistance on-site can be arranged quickly at Hillside Terrace.
Intellectual stimulation – Brain games like Trivia and Word games help slow cognitive decline and keep you engaged.
Safety- Related Advantages- Assisted living communities like Hillside Terrace are designed for minimizing the risks for falls, and emergency call buttons.
Security Features Available – The elderly can be at a higher risk for break-ins and scams; at Hillside we keep you safe from potential threats.
Restaurant-Style Dining – You'll enjoy 3 chef-prepared meals daily, plus snacks and refreshments to help you stay on a healthy balanced diet.
Stay active – Physical activity helps you stay healthy and improves cognitive function. Enjoy a workout every Monday through Friday at Hillside Terrace Senior Living! All workouts are safe and supervised tailored to different levels of physical ability.
How do you Know When it's Time to Make a Change?
Do you or a neighbor routinely check in on your aging parent? Does your loved one require physical therapy? Is your aging parent able to continue living independently? Knowing the answers to these questions can help you decide if moving into an assisted living community is the best option.
Moving your loved one into an assisted living community eliminates chores and tasks that may be a source of stress or frustration. When your loved one is provided with round-the-clock care, you can rest easy.
Allow Your Loved One to Live Comfortably - Hillside Terrace Assisted Living Ann Arbor
When your aging parents move into an assisted living community, you won't have to worry if someone is there to help get them back on their feet. If you're interested in learning more about assisted living in Ann Arbor at Hillside Terrace or scheduling a tour, contact us today! 734-761-4451