Activities of Daily Living Checklists for Seniors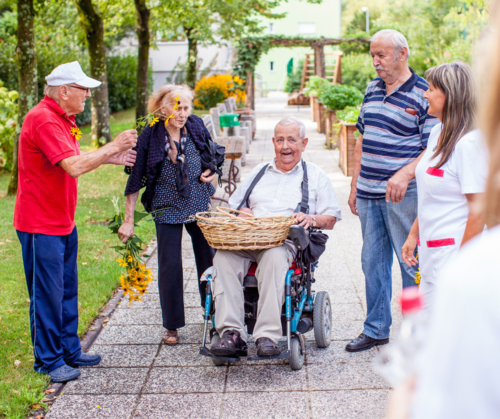 Do you routinely check in on a loved one who lives alone?
Do you know the basic tasks a person needs to be able to completely live?
Knowing the activities of daily living (ADLs) and instrumental activities of daily living (IADLs) can help you keep track of your loved ones' condition. Understanding their abilities helps you to provide better care and find the resources they need.
Activities of Daily Living
Bathing and showering
Continence
Dressing
Mobility
Feeding
Toileting
Instrumental Activities of Daily Living
Cleaning and housekeeping
Doing laundry
Managing money
Managing medications
Preparing meals
Shopping
Transportation
Using communication devices (phones/computers)
Why are IADLs and ADLs important for caregivers?
Keeping track of your loved ones' health and functional abilities can make detecting signs of dependency easier to catch early on. Knowing when an ADL or IADL changes can help you decide on the next steps in providing care.
How do you Know When it's Time to Make a Change?
Do you or a neighbor routinely check in on your aging parent? Does your loved one require physical therapy? Is your aging parent able to continue living independently? Knowing the answers to these questions can help you decide if moving into an assisted living community is the best option.
Moving your loved one into an assisted living community eliminates chores and tasks that may be a source of stress or frustration. When your loved one is provided with round-the-clock care, you can rest easy.
Allow Your Loved One to Live Comfortably - Hillside Terrace Assisted Living Ann Arbor
When your aging parents move into an assisted living community, you won't have to worry if someone is there to help get them back on their feet. If you're interested in learning more about assisted living in Ann Arbor at Hillside Terrace or scheduling a tour, contact us today! 734-761-4451