What to do When Parents Refuse Help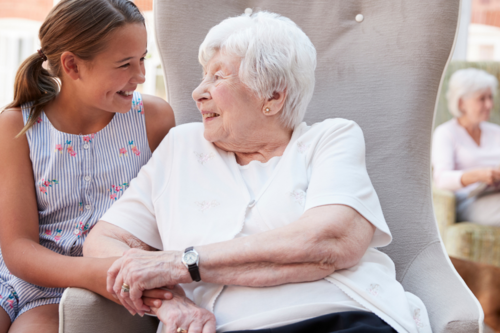 Are you frustrated that your parent refuses your help?
Have you suggested options to improve your parent's quality of life, and been turned down?
Is your mom or dad stubborn and not willing to listen to reason?
According to A Place for Mom, "Aging care and health professionals recommend the following steps to relieve the resentment and anxiety that can accompany assisting elderly parents who refuse help."
1. Understand their motivations – "Ask yourself some of these questions when it comes to your parents' behavior:
Are they acting this way out of habit?
• Are they worried about losing their independence?
• Are they suffering from depression or anxiety?
• Are they confused or do they have dementia?
• What are some things they may be fearing?"
Identifying the root causes of your parents' behavior can help you identify the best way to make positive changes.
2. Accept the situation – You have your parents' best interest in mind but unless you have power of attorney, they're in control of their own life.
3. Choose your battles – Instead of forcing your parents into something they're not ready for, decide what really matters and focus on that. "Matters involving your parents' safety, for instance, should take top priority."
4. Don't beat yourself up – "There isn't a lot we can do sometimes but stand by, watch closely, and be able to jump in when needed."
5. Treat your aging parents like adults - Treat your parents with respect. "When it comes to assisting elderly parents who refuse help, remember this: Above all, the goal is to help your parents receive the best care possible."
6. Ask them to do it for the kids – "If your parents aren't willing to change their behavior for themselves, maybe they will for a loved one."
7. Find an outlet for your feelings – Consult with a friend, family member, online group, or therapist to strategize or confide in. Maybe you'll find someone who has been there that understands what you're going through.
So, what should you do? "Listen to your parent's needs. Although you have their best interests at heart, remind yourself that, in the end, they have autonomy over their decisions. Have open conversations and establish a middle ground where everyone is comfortable while ensuring the elderly person or persons at the center of the conversation understand you are coming from a place of love and care."
Hillside Terrace provides an "aging by choice" philosophy. We work with your family to create the best possible living situation for your senior relative. Our housing, dining, and care services will make your loved one feel at home! Let our family take care of yours.
If you're interested in learning more about assisted living in Ann Arbor at Hillside Terrace or scheduling a tour, contact us today! 734-761-4451