What Life is Like with a Parent at Hillside Terrace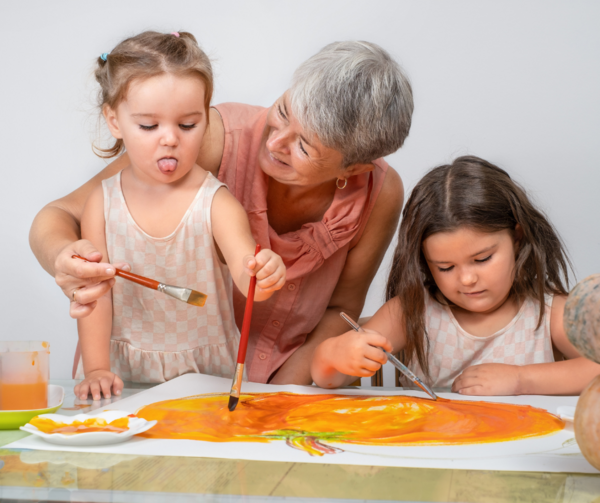 Are you a caregiver for your loved one?
Are you considering moving your elderly parent into your home?
Not sure if it's the right decision?
It's never easy for a child to take care of their elderly parent. When they move to Hillside Terrace Senior Living, you'll have a chance to restore your parent-child relationship back to the way it was before you became a caregiver. Enjoy time together, make more precious memories, and leave your worries behind when your family becomes part of our family at Hillside Terrace.
1. Join your loved one for a meal or quick bite. Enjoy a chef-prepared breakfast, lunch, or dinner with your loved one any day of the week or come to our Sweet Treats event.
2. Participate in community events and daily activities – We always have fun activities going on daily for our residents, including Casino outings, trips to the Ann Arbor library and more!
3. Volunteer your time and talent! We're always looking for help or talented people to host and activity or play an instrument for our residents.
4. Meet your parent's care team – Let our care team know if you have any concerns or questions that they can help answer. We're here for you and your family!
If you're looking for a way to stay active as a senior assisted living at Hillside Terrace might be right for you!
Hear from some of our residents' families here:
"My mom lived here for 16 months with rapidly advancing dementia. I visited her nearly every day and had the opportunity to meet many staff and observe their interactions with my mom. Due to her disease she could become very difficult and the staff was always so kind and patient with her. She would light up when the aides and nurses came into the room! The Hillside motto of their family sharing life with your family is true. I was so grateful for the love and compassion showed to my mom, as well as to me and my family. I was confident that I could be away and know that mom was getting excellent care and attention. That was truly peace of mind for me after having cared for her myself for as long as I could. I am grateful to Hillside for keeping my mom as comfortable as possible at the end of her life. I highly recommend Hillside Terrace for assisted living and memory care."
Cat, Google Review
"Hillside Terrace is super unique in the sense that it is family owned which in turn makes you feel like you are a part of their family! My grandma fit right in and LOVES all the outings and activities! She wouldn't have as much socialization if at home and has made some great friends!"
Jillian, Google Review
Allow Your Loved One to Live Comfortably - Hillside Terrace Assisted Living Ann Arbor
Caregiving often comes with an immense amount of pressure and stress—stress alone commonly results in sickness and mental distress for the caregiver. Before deciding to move your elderly parent into your home, consider choosing assisted living in Ann Arbor. Hillside Terrace treats your elderly loved ones like family; they'll get the care and attention that they deserve, and you don't have to drastically alter your life. Give us a call at (734) 761-4451 or submit a contact form and ask about our senior living accommodations.