Expert Tips to Boost Brain Function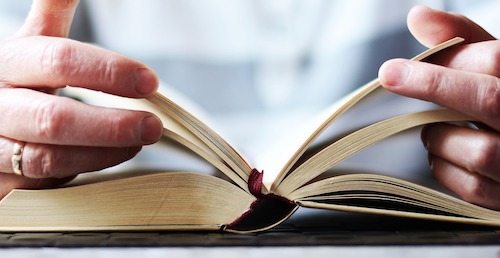 Is your mind sharp?
Are you having trouble remembering things?
Do you want to boost your brain function?
As you age, it makes sense to look for ways to boost your intellect, delay mental aging and possibly even live longer. In fact, by just making a few lifestyle changes, you can boost brain function, help keep yourself mentally healthy and maybe even help make yourself a little smarter.
There are many ways to do this. Some try a new exercise regimen, consistently getting a good night's sleep, or regularly listening to music; challenging your mind is a good way to boost your brain function. Consuming nutrients like omega-3 fatty acids, coconut oil, vitamin B-12, vitamin D and probiotics may make a real difference, too!
According to Harvard Medical School, you can help keep your memory sharp by:
1. Learning something new - challenge your brain by pursuing a new hobby or skill.
2. Using all your senses - The more senses you use in learning something, the more other parts of your brain will be involved in retaining the memory.
3. Believing in yourself - Myths about aging can contribute to a failing memory. Middle-aged and older learners do worse on memory tasks when they're exposed to negative stereotypes about aging.
4. Economizing your brain use - Take advantage of calendars and planners, maps, shopping lists, file folders, and address books to keep routine information accessible.
5. Repeating what you want to know - When you want to remember something you've just heard, read, or thought about, repeat it out loud or write it down.
6. Spacing it out - Spacing out periods of study is particularly valuable when you are trying to master complicated information, such as the details of a new work assignment.
7. Making a mnemonic - This is a creative way to remember lists. Mnemonic devices can take the form of acronyms (such as RICE to remember first-aid advice for injured limbs: Rest, Ice, Compression, and Elevation)
At Hillside Terrace, we offer memory care in Ann Arbor that helps enrich the lives of people who suffer from the disease. Alzheimer's can take a devastating toll on a person's ability to have a conversation or even respond to a family member or caregiver.
Performing daily tasks ultimately helps stimulate the minds of people who are diagnosed with the disease. Daily activities can improve memory, foster emotional connections, self-expression, lessen anxiety and irritability, and make them feel happier about the life their living! Some of Hillside's daily activities include: arts and crafts, book club, walking group, baking group, bingo, volleyball, Bocce ball, Nustep, Scrabble, trivia, music, and more!
Memory Care in Ann Arbor: Make Hillside Terrace Your Home Away from Home!
Our memory care facility is available for those who suffer from the following memory illnesses: long-term memory loss, short-term memory loss, Huntington's disease, Dementia, Alzheimer's, and even those who suffer from a traumatic brain injury. We can help your family create peace of mind. When you're at home you'll know your loved one is taken care of and in good hands.
Nestled in the heart of the Old West Side on 10 acres of orchard and gardens, we offer a diverse combination of residents that will quickly become members of your loved one's family. We're confident in our ability to provide the best quality of care, the security, and the family atmosphere that you're seeking! We warmly invite you to see the difference we can make when your family shares life with our family. Schedule a tour of Hillside Terrace today!