9 Signs It May Be Time for Memory Care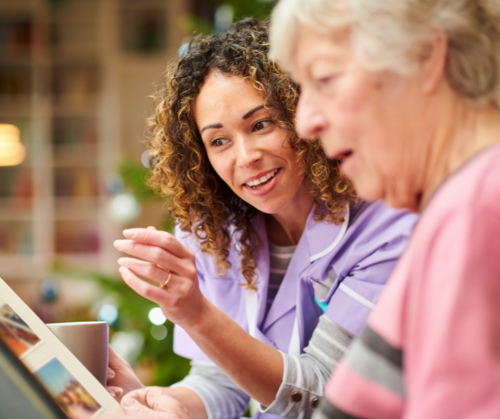 It's painful watching your loved one lose their memory. Even harder knowing the cognitive decline of dementia often ends up stealing their independence. You want your loved ones to be happy and safe, but if they're living with dementia, happy and safe may mean moving into a memory care facility. Dementia looks different from person to person. Although it often progresses in a similar pattern, the extent of cognitive decline and the speed at which it progresses is unpredictable. That can make it difficult to decide when it's time to move to memory care. Behavioral issues and compromised safety are common signs it may be time to move.
Here's nine signs it may be time to move your loved one to a memory care facility:
People who know your loved one mention changes in their behavior
They express agitation or aggression
They become withdrawn or seem fearful
They're forgetting daily hygiene
They wander inside or outside their home
They aren't always safe
They no longer manage their medications properly
They forget to eat or drink
Their behavior puts others in danger
You may be feeling overwhelmed or burned out from managing their care
If it's clear that it's time, the next step is to find a memory care facility you're both comfortable with. As difficult as the decision is, remember that you're making a loving decision to place them in a safe, supportive, stimulating environment that can meet their emotional and medical needs around the clock.
If you're looking for memory care in Ann Arbor, that place might be Hillside Terrace. We've been family owned and operated since 2006. Our assisted and independent living community is a nurturing and stimulating environment on beautiful grounds with many amenities. For years we've dreamed of opening a specialized memory care facility to provide a safe, caring home for this vulnerable population. We're honored to welcome residents to our new Hillside Terrace Memory Care home opening in the Fall of 2022.
Our philosophy is a holistic focus on the well-being of our residents. We know that promoting independence, creating an engaging environment, and developing relationships based on trust are key to building a real home here for your loved ones.
We have different lifestyle options available to meet many needs. Contact us today to learn more. We understand the decision you have ahead of you is very difficult and we're here to answer your questions. We're looking forward to welcoming your family into ours.