Is your Senior Loved One Still a Safe Driver?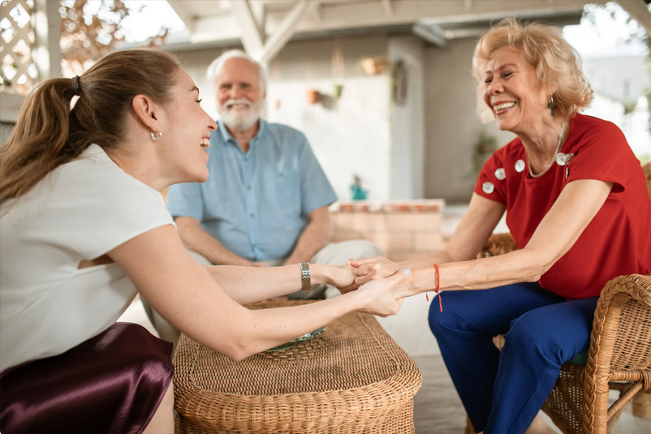 We've all been there – behind a too-slow senior driver, one driving erratically! Or worse, maybe you've even been involved in an accident with an elderly person.
Are you monitoring how your own loved ones are driving?
Are you dreading the conversation with family members about taking away Mom or Dad's keys? We know how hard it can be to have that conversation and how reluctant your parent can be about giving up driving.
Some key facts to remember:
Age is just a number. Age alone is not reason enough for taking away a senior's keys. There are people in their 90s who can drive safely!
Instead, focus on physical and mental abilities. There are many factors that put seniors at greater risk for accidents and affect their driving ability.
How Do You Know When It's Time to Take Away the Car Keys?
People age differently, so the fact is that there's no "perfect" time to take away the car keys. Some of us can drive well into our golden years while others experience difficulties at a relatively young age. Some factors that add risk for accidents are:
Vision problems: Cataracts, macular degeneration, and poor depth perception are signs that your elderly loved one probably shouldn't be behind the wheel.
Lack of physical ability: Controlling a vehicle takes dexterity, ability, and. Issues like not being able to look over your shoulder or confusing the gas and brake pedals can be a problem.
Confusion: Red flags like your loved one is getting lost more frequently or even forgetting where they're going while they're on the road.
How to Evaluate a Senior's Driving Skills
The conversation about taking away the keys can be a hard, and even hurtful one. Your senior loved one may think you're trying to take away their independence, or that you think they're incompetent. It can be helpful to have an objective third party determine if your loved one is still a safe driver.
AAA has resources, articles, and tools to support older drivers. You may find these helpful to assess your loved one's driving abilities, find a driving safety program, and learn more about other issues that may impact driving as we age.
AARP also has useful resources including tips to talk to a parent about driving as they get older.
Lastly, if your loved one still lives alone or with you, consider a ride sharing company like Lyft to make it easier for Mom or Dad to get to activities or social gatherings while not having to drive themselves. Lyft specifically is catering to the elderly – the app allows riders to request a vehicle big enough to accommodate adults with mobility issues like a wheelchair or walker.
Consider Assisted Living in Ann Arbor
The last suggestion is to consider if now is also a good time to have the conversation about assisted living with your loved one. A senior living community has great transportation options, so your parent will still be able to participate in activities they love in a safe manner.
Schedule Your Tour Today! Virtual or In-Person Tours Available
Hillside Terrace provides an "aging by choice" philosophy. We work with your family to create the best possible living situation for your senior relative. Our housing, dining, and care services will make your loved one feel at home! Let our family take care of yours.
Make Hillside Terrace Senior Living Your Home Away from Home!
If you're interested in learning more about assisted living in Ann Arbor at Hillside Terrace or scheduling a tour, contact us today! 734-761-4451