Pets Really Do Make the Perfect Companion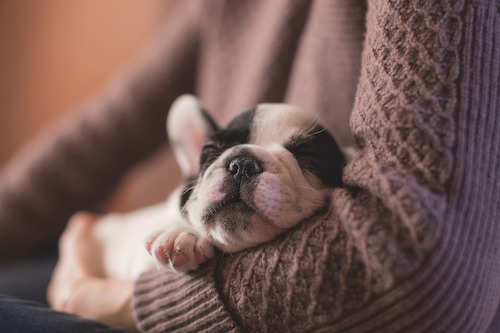 We love our furry friends!
Did you know having a pet can help your overall health and wellness?
Do you think a furry friend could help your loved one cope with depression or help increase physical activity? Then you might consider adopting a pet!
Pets can:
Lift our mood and spirt.
Keep us active!
Increase our chances for social interaction with other pet owners.
Reduces our risk for heart disease.
According to the Centers for Disease Control and Prevention, pet companionship can also help lower cholesterol and triglyceride levels, lower blood pressure and encourage healthier heart rates. Who knew pets could not only put a smile on our face but have lasting health benefits?
Make Sure You Pick the Right Pet
According to the Centers for Disease Control and Prevention (CDC), "before adopting a new pet, make sure that it is the right one for you or your loved one. Do some research beforehand about the specific needs of the animal. Ask yourself these questions before getting a pet:
How long will this animal live?
What does the pet eat?
How much exercise does the pet need?
How large will it become?
How much will it cost for veterinary care?
Do I have enough time to properly care for and clean up after the pet?
What type of habitat does this pet need to be healthy?
What type of exercise does this pet need?
Are pets allowed in my house, apartment, or condominium?
Are there young children, older people, or people with weak immune systems who will care for or be around the pet?"
Hillside is a Pet Friendly Senior Living Community!
Hillside Terrace is a pet friendly facility for assisted living in Ann Arbor and the surrounding areas. Nestled in the heart of the Old West Side on 10 acres of orchard and gardens, we offer a diverse combination of residents that will quickly become members of your loved one's family.
Schedule Your Tour of Hillside's Assisted Living Community in Ann Arbor Today!
Our "Aging by Choice" philosophy allows a flexibility of options for our residents and their families; you choose what is best for you, and we make it possible. We're confident in our ability to provide the best quality of care, the security, and the family atmosphere you're seeking! We warmly invite you to see the difference we can make when your family shares life with our family.
We can help your family create peace of mind. When you're at home you'll know your loved one is taken care of and in good hands. Schedule a tour of Hillside Terrace today!