How to Make Your Day More Enjoyable & Overcome Boredom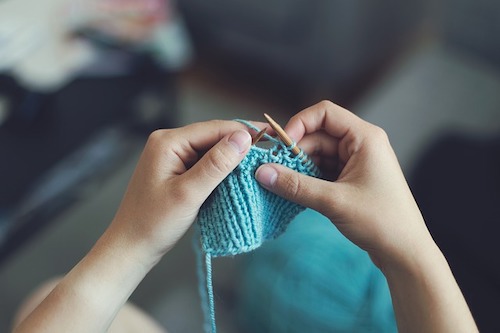 Are you a Senior who finds yourself bored?
Are you tired of the same routine every single day?
Want to make your day more enjoyable?
Shake up your normal routine
Predictable schedules can become boring. Look at your schedule of activities and consider trying something you've never done. This can be a great way to break out of your shell and have some fun!
Learn something new
Keeping your brain thinking and learning is a great way to stay young. One of the best ways to engage your brain is to try something new! Try some of these activities: learn a new card game, knit, embroider, sew, learn a musical instrument, or garden.
Make a new friend
The chances are high that while you're learning something new, that you'll meet new people and make a new friend in the process.
Find your creative side
Try painting, sculpting or writing to find your creative side. These activities allow you to express yourself in ways you may never have thought possible.
Join an exercise club
Tired of sitting around all day on the couch? Join an exercise group. At Hillside Terrace, we offer daily workouts including volleyball, bocce ball, and walking groups.
According to the Global Council on Brain Health, "people who participate in purposeful exercises show beneficial changes in brain structure and function, and those who lead a physically active lifestyle have a lower risk of cognitive decline."
Mark events on your calendar
Want something to look forward to? Mark community events on your calendar! Save the date for our monthly shopping trips, special outings, restaurants, and casino night.
Tour Our Facility for Assisted Living in Ann Arbor: Schedule Your Tour Today!
Our "Aging by Choice" philosophy allows a flexibility of options for our residents and their families; you choose what is best for you, whether that's independent living or assisted living, we make it possible! We're confident in our ability to provide the best quality of care, the security, and the family atmosphere you're seeking! We warmly invite you to see the difference we can make when your family shares life with our family.
We can help your family create peace of mind. When you're at home you'll know your loved one is taken care of and in good hands. Schedule a tour of Hillside Terrace today!