Find a New Hobby You Love After Retirement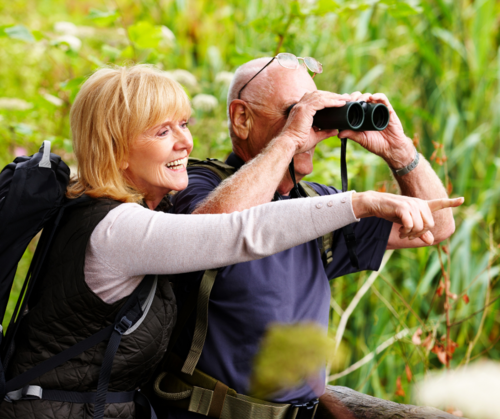 Retirement is exciting! You have more time for your own activities and to find new passions you'll love.
Trying to find a new hobby? What did you love doing as a child? Have you always wanted to learn how to play the piano or tap dance? Now's your chance to learn!
Here's a list of ideas to help you connect with a hobby that you may have never considered:
Play Pickleball – Ping-pong and tennis lovers will love this similar-style game. All you need is a paddle, a small plastic ball with holes, and a badminton-sized court.
Take up photography – Take quality shots with a professional camera and practice your photography skills.
Travel to historical places- Take time to explore a new city or town with family. Maybe there are some fun places within a short driving distance to discover.
Become a master gardener- Have a green thumb? If not, you can find workshops at local botanical gardens to learn the basics.
Bird watch – Get a pair of binoculars and go exploring in your local park or backyard!
Become a road scholar – Dream of traveling? This Road Scholar program geared towards older adults provides opportunities to volunteer and travel the world.
Learn a language – Have you always wanted to learn another language? There are great online programs to try like Rosetta Stone and Babbel.
Yoga – This type of exercise can help strengthen your body and help keep it limber especially for aging adults.
Is Assisted Living Right for You?
What kinds of services are needed for your loved one? Consider what's important to you in an assisted living community and you'll be able to decide on the right fit. Still have unanswered questions? Schedule a tour at Hillside Terrace Senior Living to get all your questions answered by our friendly staff.
Allow Your Loved One to Live Comfortably - Hillside Terrace Assisted Living Ann Arbor
When your aging parents move into an assisted living community, you won't have to worry if someone is there to help get them back on their feet. If you're interested in learning more about assisted living in Ann Arbor at Hillside Terrace or scheduling a tour, contact us today! 734-761-4451