How to Make Every Moment Special When You Visit Loved Ones in Assisted Living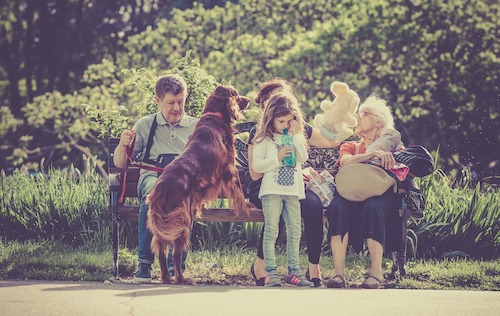 Do you have a loved one living in assisted living in Ann Arbor?
Is your loved one struggling with the transition?
Are you looking for ways to make each visit a special moment?
You can make the most of every minute when you visit if you keep these tips in mind:
Just by being there you're helping – Your visits can help make your loved one feel less lonely. Isolation can be harmful for many seniors' physical and cognitive health. Having a friendly face around can help ease some of their fear and anxiety about living somewhere new.
Bring a gift – Your loved one's shopping trips are likely limited, so bring them something they enjoy like their favorite magazine, CD, artwork or a card.
Check the schedule – Often, retirement communities have a schedule of events and activities. Ensure your visit won't interfere with an event your loved one enjoys to attend or ask if you can join in the festivities while you visit.
Be Creative – Don't always do the same thing on your visits. Mix things up! Try eating dinner in the community dining room or cook a meal together in their room. You can even enjoy fun activities in the community.
At Hillside Terrace, we understand that family is important. We'll make sure while you're visiting that we accommodate any special needs or requests you may have. If you'd like to go with our community on special lunches, visits to the apple orchard, casino, or shopping, let us know. We'd love to have you!
Get Started Today: Schedule a Tour!
Our "Aging by Choice" philosophy allows a flexibility of options for our residents and their families; you choose what is best for you, and we make it possible. We're confident in our ability to provide the best quality of care, the security, and the family atmosphere that you're seeking! We warmly invite you to see the difference we can make when your family shares life with our family.
We can help your family create peace of mind. When you're at home you'll know your loved one is taken care of and in good hands. Schedule a tour of Hillside Terrace today!