How to Choose Long Term Care Facilities in Ann Arbor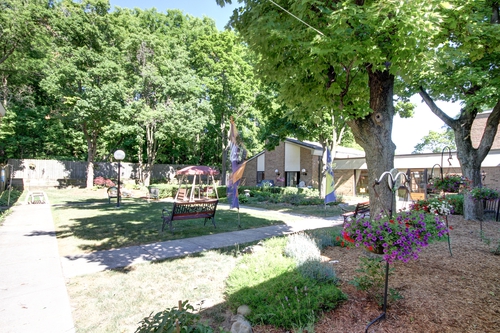 Are you second guessing the choice to leave your parent in a long term care facility in Ann Arbor?
Are you worried about leaving your mother or father in the wrong care?
How do you know you're making the right decision?
These are legitimate concerns for a child of an elder parent. Making these kinds of decisions for your loved one shouldn't be taken lightly. When it comes to choosing an attractive, affordable senior living option for yourself or someone you care about, you want something special. At Hillside Terrace we offer a cozy neighborhood setting on 10 acres of orchards and beautiful gardens.
According to Medicare.gov, you should do the following if you're looking for long-term care:
Ask people you trust for a recommendation.
Ask your mother or father's doctor if he or she provides care at any local nursing homes.
Contact your local senior and community activity center.
If you're in the hospital, ask your social worker about discharge planning. They should be able to help you find a nursing home that meets your needs.
Compare the quality of the nursing homes you're considering.
Call your state health department and ask if they have written information on the quality of care given in local nursing homes.
Visit the nursing homes you're interested in or have someone visit for you.
Check to see if a safe environment is provided.
Check to ensure Certified Nursing Assistants are on staff.
Read Google reviews!
Long Term Care Facilities in Ann Arbor: Make Hillside Terrace Your Home Away From Home!
Our "Aging by Choice" philosophy allows a flexibility of options for our residents and their families; you choose what is best for you, and we make it possible. We're confident in our ability to provide the best quality of care, the security, and the family atmosphere that you're seeking! We warmly invite you to see the difference we can make when your family shares life with our family. Schedule a tour of Hillside Terrace today– a long term care facility in Ann Arbor.