Hillside Terrace Licensed Nurses On-Duty 24/7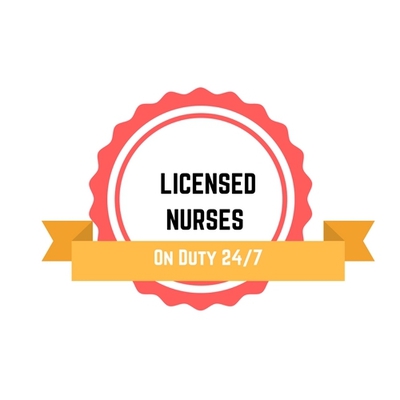 Do you or does someone you know need assistance to help get through the night?
Do you or does someone you know require assistance with taking medications?

Would having licensed nurses on duty 24/7 hours a day put your mind at ease?
If your parent is unable to remember to take medications, we'll ensure that there's someone on our elderly care staff who's in charge of keeping them on track.
At Hillside Terrace, other benefits to having a nurse on duty 24/7 in our community include:
Wellness visits
Urgent medical concerns
Round-the-clock security, nurse, and staff support
Individual wellness check by nurse each month
Case management and regular communication with family as needed
On-site physician visits each week
On-site physical and occupational therapy
Our nurses are dedicated to helping our residents with tasks that make their daily lives a little bit easier. We're here to help you when things are tough. As a caregiver, it can be hard to manage everything. Independent living can give you the flexibility of living on your own with the right amount of assistance you require.
"During my career, I was in a large number of long-term care facilities in the lower peninsula. Hillside Terrace is one of only a very few that stands out as one that I would recommend to friends for their loved ones. I have known the Litz family for almost 20 years and you would be hard pressed to find people more caring and dedicated to their residents. Their building is beautiful, very clean and residents are lovingly cared for. They are good people and no one should hesitate when thinking about placing a family member in their care."
Google Review
Get Started Today: Schedule a Tour!
We can help your family create peace of mind. When you're at home you'll know your loved one is taken care of and in good hands. Hillside Terrace – "Where our family shares life with your family!" We warmly invite you to see the difference we can make when your family shares life with our family. Schedule a tour of Hillside Terrace today– a facility for assisted living in Ann Arbor.
Contact us for more information about independent living, memory care or assisted living offered at Hillside Terrace.