Is it Alzheimer's?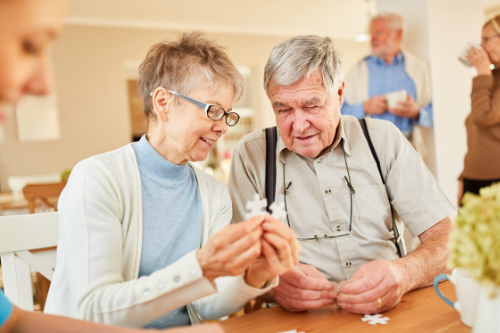 How do you know whether you or your loved one is experiencing forgetfulness or something more serious?
According to A Place for Mom, there are some tell-tale signs.
Alzheimer's or neurological symptoms?
Neurological problems can be a warning sign for Alzheimer's and dementia. If you're having problems with your motor skills, it's worth visiting a doctor:
Major changes in personality: big changes in from financial decision-making to personal grooming
Physical changes: reading is suddenly difficult, or judging distance or discerning color seems a challenge
Trouble speaking or writing: struggles with following a conversation or repeating oneself
Alzheimer's or "senior moments?"
Everyone can have a bad day, but there's a difference between a minor episode compared to frequent issues with the following:
Brain freeze: forgetting the rules of a game, losing your train of thought, or forgetting where you're going are part of normal human experience, but the frequency and severity of these episodes can foreshadow a problem.
Confusion: forgetting an appointment is normal but forgetting the appointment location — or how to get there — can signal a warning.
Losing things: we've all misplaced our keys, but misplacing objects daily may be a concern.
Talk to Your Doctor About Your Forgetfulness
You should talk to your doctor and get tested for Alzheimer's to diagnose your health concerns. If you're seeing warning signs, seek medical treatment. A timely diagnosis can make all the difference! Your condition could be treatable and ruling out Alzheimer's or other forms of dementia will give you peace of mind.
Are you looking for the right memory care facility?
Choosing the right senior home for memory care can feel like an overwhelming process, but Hillside Terrace is here to help you! We're a family-owned senior living facility that offers many levels of care, from independent living to enhanced memory care. We pride ourselves on offering varied amenities that give our residents a home away from home.
If you're looking for memory care in Ann Arbor, Hillside Terrace is the place for you!
Our memory care facility includes enclosed courtyards, beautiful gardens and walking paths, serene patios, a sunny dining room, a chapel, a library and computer lounge, a hair salon, a rehab and fitness center, and daily group activities ranging from shopping to volleyball based on your individual needs.
Schedule Your Tour Today! Virtual or In-Person Tours Available
Hillside Terrace provides an "aging by choice" philosophy. We work with your family to create the best possible living situation for your senior relative. Our housing, dining, and care services will make your loved one feel at home! Let our family take care of yours.
Call Hillside Terrace today to learn more about our memory care services at (734) 761-4451 to schedule a visit!