Healthy Recipes for Seniors, Live a Longer Healthier Life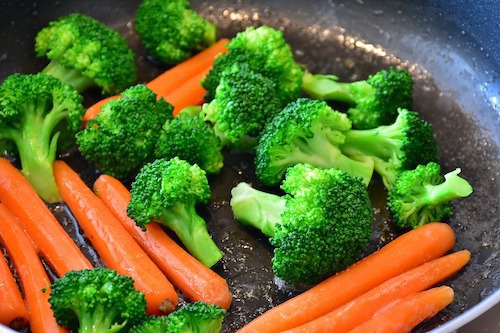 Want to live a longer, healthier life?
Looking for healthy recipes?
Are you wondering what you should be eating more of?
According to Where You Live Matters, foods seniors should eat more of include:
For calcium and vitamin D, choose fortified cereals and fruit juices, dark green leafy vegetables, milk, non-sugary yogurt, and fortified plant-based beverages.
For vitamin B12, fortified cereals, lean meats and poultry (look for cuts with "loin" or "round" in the name), as well as fish and seafood.
To add fiber to their diet, switch to whole-grain breads, cereals and pastas, and add beans, peas, fruits and vegetables.
A good source of Potassium can come from fruits, vegetables and beans.
Want to make health swaps at home?
Try these easy ways to add delicious nutrition to your loved one's diet:
Make a quick and easy trail mix by combining semisweet chocolate chips, dried cranberries and your loved one's favorite roasted nuts.
Top ½ cup Greek yogurt with ½ cup seasonal fruit, 2 teaspoons chopped roasted nuts, and a drizzle of honey or agave syrup.
Chef Prepared Meals at Hillside Terrace
We offer our resident's choices in dining with three Chef prepared meals per day, snacks and refreshments. If you have dietary restrictions, we're happy to help you!
Tour Memory Care Facilities in Ann Arbor: Schedule Your Tour Today!
Our "Aging by Choice" philosophy allows a flexibility of options for our residents and their families; you choose what is best for you, and we make it possible. We're confident in our ability to provide the best quality of care, the security, and the family atmosphere you're seeking! We warmly invite you to see the difference we can make when your family shares life with our family.
We can help your family create peace of mind. When you're at home you'll know your loved one is taken care of and in good hands. Schedule a tour of our memory care facility in Ann Arbor today!