Celebrate Grandparents' Day on September 10th!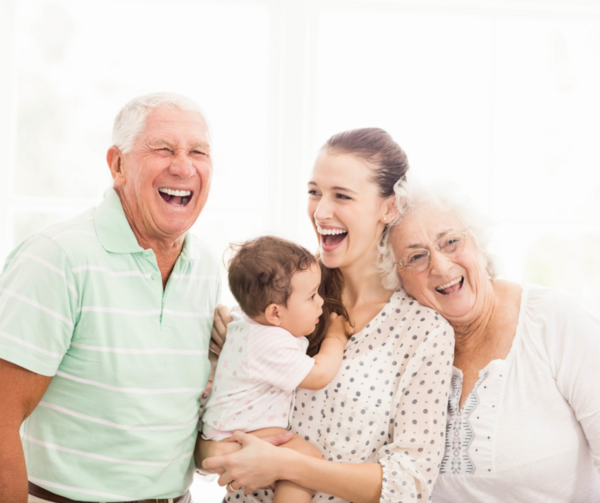 Spending time with your grandparents is precious. Grandparents' day is just another reason to celebrate the grandparents in your life!
Here are some fun family activities you should consider this holiday:
Plan an outdoor activity – Take a trip to a cider mill and enjoy sipping on a cup of cider and a donut. Another great day trip could be taking your grandparents to Frankenmuth for the day. Dine at Zehnder's or Bavarian Inn and taste their famous chicken dinner, shop for early Christmas gifts and decorations at Bronner's, and experience the small-town charm Frankenmuth has to offer.
Organize a game night – There's nothing like a good old-fashioned game like monopoly or Pictionary to get game night fired up! Ask your grandparents about games they loved playing when they were younger and see if you can play a few of them as a family.
Be Creative – Visit Hobby Lobby or Michaels and see what kind of pre-packaged projects they have in stock you could work on together from building a birdhouse to making stained glass window art.
Share a hobby – If your grandparent loves art, get some fresh air, and paint an outside landscape together. Or, if they have a green thumb, plant some flowers together in the garden. You may discover you love some of the same activities and keep their memory alive later on doing the things that they loved.
Take a walk down memory lane – Grandparents have interesting stories to tell especially since they were brought up in a different era. Have questions ready like: "What was it like when you were a kid?" and "How did you meet grandma?" Make sure you record their answers for a nice keepsake.
Bake a treat – Do your grandparents have a favorite treat? Or maybe they have a specialty that you love… bake it together on Grandparents' Day!
Is Your Grandparent Getting the Necessary Care?
Some folks need more care than others. For many people, providing care and keeping up with their own life is an incredibly difficult balance. This is one of the reasons that Hillside Terrace strives to create a happy, healthy environment for your aging loved ones.
Choose Assisted Living in Ann Arbor
If you're constantly stressed from the duties of caregiving, not only will the quality of your life go down, but the quality of your elderly loved one's life will go down. Your happiness is a key ingredient to the happiness of your loved ones, especially those in need of elderly care. By choosing assisted living in Ann Arbor, you're still showing how much you love them—you care enough for them to have a safe, peaceful place to live, with ample help from professional caregivers.
To inquire about moving your loved one into Hillside Terrace, give us a call at (734) 761-4451 or contact us here!