Reasons to Be Hopeful About the Future of Alzheimer's Disease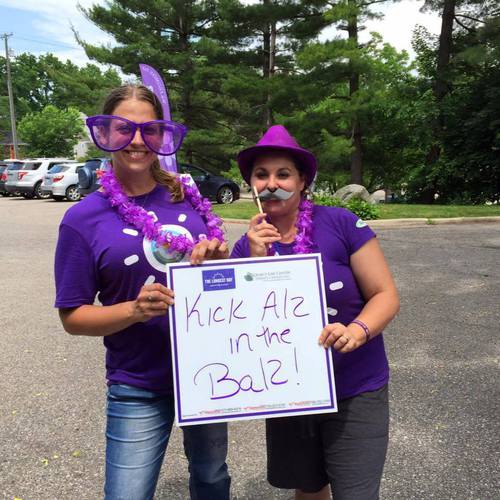 Need encouragement about the future of Alzheimer's disease? Are you looking for memory care facilities in Ann Arbor and want to know what's on the horizon for Alzheimer's treatment? Struggling with the news of an Alzheimer's diagnosis and looking for hope?
There are millions of Americans living with Alzheimer's today. Although diagnosis and treatment have improved since the disease has been recognized, the difficulty in finding effective treatments for Alzheimer's is a heavy burden for those afflicted and their caregivers and loved ones. But there are many reasons to have hope for the future of Alzheimer's disease.
If you're searching for memory care facilities in Ann Arbor for yourself or a loved one, check out our list of reasons to be positive about the future of Alzheimer's.
Growing Awareness. November is national Alzheimer's awareness month, giving people affected by the disease a time to talk about it and help others understand the importance of treatment. Celebrities and groups like the Alzheimer's Association being more vocal about the disease has also increased awareness.
Dropping Dementia Rates. From 2000-2012, dementia rates fell from 24% to 11.6% in people ages 65 and older.
Blood and Saliva Testing. Reliable blood and saliva tests administered with cognitive testing offer potential for earlier diagnosis. As treatment and prevention improve with research, early detection will be crucial.
Pin-Pointing the Cause. Research on the proteins tau and amyloid, believed to be a key in the onset of Alzheimer's, continues to zero-in on the cause of the disease.
Timing Treatment. Inflammation may play a role in Alzheimer's. Although anti-inflammatory medication did not affect Alzheimer's in previous studies, scientists now believe the timing of anti-inflammatory treatment may be a key factor.
Emerging Research. Studies on the effects of the lysozyme enzyme and the CSF1 receptor are still in the early stages, but initial research is promising and could lead to more effective treatment.
Glaucoma Medication. A medication used to treat glaucoma, brimonidine, prevents the formation of amyloid proteins in the retina. Because of the link between the protein and Alzheimer's, the drug could be an effective treatment for Alzheimer's.
Cholesterol Medication and Memory Loss. Some people who take statins for high cholesterol report memory loss. In a study to determine if memory loss was a true side effect of statins, researchers instead found evidence that statins may reduce the risk of Alzheimer's and dementia.
Prevention vs. Treatment. Many drugs have been tested to treat Alzheimer's without much success. In the past few years, however, many trials have started taking aim at preventing the disease rather than treatment.
A Unique Population in Colombia. In a rural area in Colombia, early onset Alzheimer's is far more common than in the general population. For the past 5 years, this population has been the subject of a study to map the progression of Alzheimer's and test treatments. Researchers are now beginning to target the tau protein for treatment in the study.
Funding Increase. The budget for fiscal year 2018 included $1.9B in funding through the NIH for Alzheimer's research. Because Medicaid and Medicare spend a significant amount of money treating people with Alzheimer's, funding new treatments should continue to be a priority for the federal government.
Memory care facilities in Ann Arbor have much to offer your loved one with Alzheimer's.
Despite struggles in the past, the future of Alzheimer's research and treatment continues to be bright and hopeful. Although prevention and cures may still be in the distant future, there are many avenues being explored for treatment and many ways to help your loved one with Alzheimer's today.
One option you have for help is contacting a memory care facility in Arbor like Hillside Terrace Senior Living. We are ready to answer your questions about Alzheimer's and memory care today. Reach out to a member of our team to get started. Remember that Hillside Terrace is where our family shares life with yours.