Seven Ways to Find a New Sense of Purpose After Retirement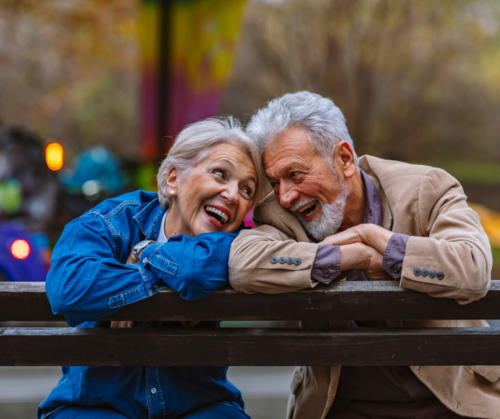 Have you or a loved one recently moved into assisted living in Ann Arbor?
Are you feeling a little lost after retiring?
Would you like to find a new sense of purpose?
Many people look forward to retirement and starting a new chapter in their lives. The thought of turning off the alarm clock for good and truly becoming the master of their own lives is exciting. There's freedom and opportunity just around the corner, and nobody to answer too. It's a significant milestone that you've been working towards your entire adult life.
But many people find retirement isn't all they hoped it would be. After raising and supporting their family and working towards goals for their entire life, reaching that retirement milestone can make them feel a little lost. Without schedules, plans, or the many responsibilities of work and family, some may question who they are now.
They may find that not only did they lose their daily schedule, but they lost their sense of purpose, their sense of connection, and the personal fulfillment they gained from their previous jobs and responsibilities.
Research shows that loneliness and a lack of connection in seniors is often tied to the absence of purpose. Having a sense of purpose promotes happiness, healthy behavior, and a longer life.
How do you find a "new" sense of purpose at this new stage of life? Here are seven ways:
Compassion – Having compassion for and looking to connect with others can double the effect and give you and the people around you a sense of belonging and happiness. Lend a listening ear, send a note or text, or spread smiles and cheer to every person you meet throughout your day. Making others feel seen is a gift.
Contribute – Helping to improve your community makes you part of a greater purpose. There are many ways to share your skills, experience, and passions with others to support the greater good. Volunteering in your community is a great way to continue to give, teach, and connect.
Create – You can find peace and purpose through hobbies and creative activities. Art, music, writing, and other creative pursuits can be meditative and connect you with your inner self.
Relationships – Spending time with friends or family may have been something you missed out on while working. Quality time with your spouse, children, and grandchildren may be why you've looked forward to retiring. Or you may enjoy making new friends through shared interests. Many people also find meaning in taking care of others.
Seek health – Actively striving for a healthy life is the greatest gift you can give yourself. Preparing healthy meals, exercising, getting quality sleep, and managing your stress can all lead to a stronger, healthier, and happier life.
Small joys – Purpose doesn't have to be a significant undertaking or even follow a plan. You may find joy and purpose in the little things by simply being present. Enjoying your surroundings, appreciating a beautifully written poem, or taking classes may bring you joy and a sense of connection to your world. This might be your time to relax, explore, and appreciate life.
Work – Retirement doesn't mean the end. If you enjoyed your career, you might find other ways to use the same skills or try something new! Whether you're looking for extra income, finding a way to continue using your skills, staying connected with other people, a job or volunteer hours might help you find motivation and a purpose.
If you or a loved one are looking for assisted living in Ann Arbor and are worried about feeling a lack of purpose, our supportive, vibrant atmosphere at Hillside Terrace Senior Living will put your fears to rest. We believe in taking a holistic approach to your well-being, promoting independence and connection in an engaging environment.
Contact us today to learn more.