When It Becomes Too Much to Be a Caregiver, Leave it to The Experts!
Do you feel a tremendous amount of pressure to care for your elderly parent?
Just hearing your phone ring or getting a text from Mom or Dad can generate caregiver anxiety overload. "Oh No! Did Mom fall again?" Should I cancel my plans?" All these worries are an everyday occurrence for most children who perform the role of caregiver.
When care giving has gotten the best of you and you think your care may not be enough, call Hillside Terrace for elderly care in Ann Arbor. If you're struggling to give your parent the care they need, we can help!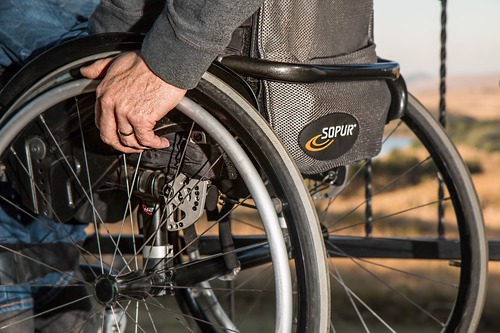 "I was married to Victoria Prodan Swain for 62 years. About the year 2008, Vicki developed the signs of dementia. I tried to take care of her at home, and for a while that was successful. But the day came when I could no longer do the job. If Vicki fell out of bed, for instance, I was unable to put her back by myself; I had to call the fire department to come to our house and rescue her. That precipitated a decision: move Vicki now!" says Henry H. "Doc" Swain, M.D.
If you find yourself in Henry's position, don't be afraid to admit that you need help. At Hillside Terrace, we offer the following services to help assist you in elderly care:
• Dining options with up to three chef-prepared meals a day, as well as snacks and refreshments
• Weekly Housekeeping and laundry services based on lifestyle option
• Scheduled local transportation
• Round-the-clock security, nurse, and staff support
• Individual wellness check by a nurse each month
• Case management and regular communication with family as needed
• On-site physician visits each week
• On-site physical and occupational therapy
• On-site dental, vision, podiatry, weekly lab draws and x-ray available
Looking For More?
For more information about elderly care in Ann Arbor offered at Hillside Terrace, contact us here! We're focused on holistically improving and maintaining the well-being of our residents through promoting independence, a stimulating environment, and building rapport. Schedule a tour with us today!