How to Stop Family Disputes Over Elderly Parents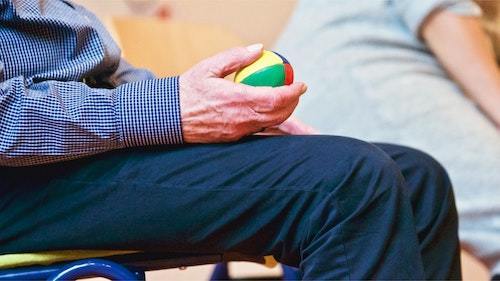 Are you fighting with your siblings over care for your elderly parents?
Are your parents in need of significant help around their house?
Are they finding it hard to do daily tasks?
Family can often disagree on how much care is really needed. We have a solution for you!
Ask a geriatric care manager to assess your parents' home for safety.
Talk to your parents' primary care physician about recent deterioration and developing physical challenges.
Research your parents' options for senior care.
Schedule a tour to check out the amenities and how they can help your loved one.
Are your aging parents resisting care?
Sometime the parent can be the one who causes the family disputes over their health and well-being. Explain the benefits of senior care to them. Often, the older generation has an outdated view of what senior living is actually like. According to A Place for Mom, "After understanding the amenities and lifestyle senior living has to offer, they may be more likely to make the transition."
Are You Prepared to Take on This Responsibility?
At Hillside Terrace Senior Living, we treat you like family because you are family! If your senior loved one is in desperate need of assistance, you may want to consider assisted living.
Chef Prepared Meals at Hillside Terrace Senior Living
We provide your adult relatives with a variety of nutritious meals, including diabetes-friendly options. Proper nutrition goes a long way toward improving these seniors' quality of life.
Tour Our Facility for Assisted Living in Ann Arbor: Schedule Your Tour Today!
If you've noticed changes in your loved one and their already a resident at Hillside Terrace, please don't hesitate to contact our staff with your concerns. Our residents are family, and our goal is to ensure their needs are addressed quickly and completely.
If you're interested in learning more about assisted living at Hillside Terrace or scheduling a tour, contact us today! 734-761-4451