Solo Activities for Senior During Isolation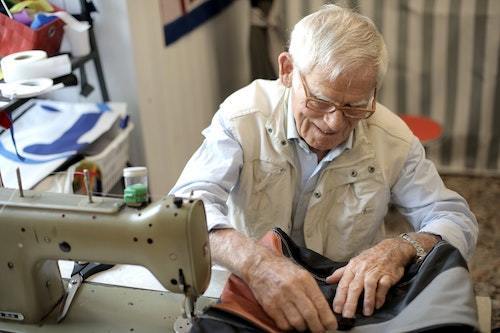 Have you or a senior loved one been exposed to the Coronavirus or another illness?
Are you wondering what activities you can do at home during isolation to help pass the time?
There's plenty to do! But, sometimes in isolation you need to get a little creative.
According to A Place for Mom, these are "some unique ways assisted living communities are keeping seniors entertained" during a pandemic and you can too at home:
Friendly competition: Some creative ideas include remote control cars for residents to race down communal hallways (they can cheer for favorites from their own rooms!) and a virtual game of The Price is Right.
Personalized activity baskets: Include materials for activities focused on personalized themes residents enjoy, like exercise, animals, and music.
Movie Nights: Pass out popcorn and have residents with Netflix watch the same film from the comfort of their own apartments.
Hallway events: Try playing Wheel of Fortune or Family Feud and having exercise time in the hall with people sitting in their doorways.
Crafts: Try knitting or crochet, they are two great ways to stay busy while listening to the radio or watching TV. Even dementia patients can respond well to supplies like soft yarn that provide sensory stimulation.
Concerts: Lift spirits by playing popular songs for seniors with open windows.
Back to basics: Bingo is a common request at Hillside Terrace. The cards can be given to residents in their rooms, then the numbers get called. Everyone down the hall can hear the 'Bingo!'
Letters: Starting pen pal programs to link aging adults with children who are currently homeschooling is a great idea. It's a chance for kids to work on their writing skills — and for seniors to tell their stories.
Schedule Your Tour Today! Virtual or In-Person Tours Available!
If you're thinking about Hillside Terrace as a residence for someone in your family, schedule a tour today. One of our professional staffers will be happy to provide you with all the answers you need.
Hillside Terrace provides an "aging by choice" philosophy. We work with your family to create the best possible living situation for your senior relative – you choose what is best for you, and we make it possible. Hillside Terrace provides the best quality care while maintaining the security and loving atmosphere you desire. Let our family take care of yours.
Make Hillside Terrace Senior Living Your Home Away from Home!
If you're interested in learning more about assisted living at Hillside Terrace or scheduling a tour, contact us today! 734-761-4451