Why Seniors Have Different Nutritional Needs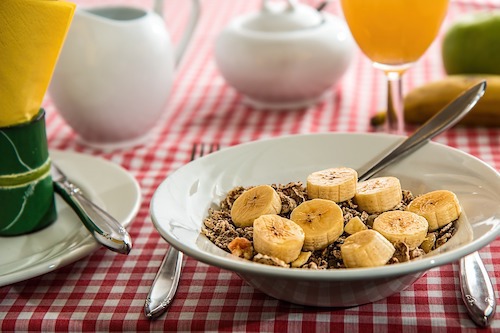 Our bodies change as we get older and so do the nutrients we need. Good nutrition is essential for health, quality of life, and vitality. Unfortunately, some seniors find themselves with habits that lead to bad nutrition and poor health.
According to A Place for Mom, "Clearly, good nutrition plays a vital role in the quality of life in older persons. This is why preventative medicine and focusing on good eating habits is crucial.
Health professionals recommend following a preventative health maintenance nutritional program, such as the Dietary Guidelines for Americans, from the U.S. Department of Agriculture (USDA) and the Department of Health and Human Services (HHS). It describes two eating plans:
The USDA Food Patterns
The DASH (Dietary Approaches to Stop Hypertension) Eating Plan"
The USDA Food Patterns recommends that older adults 50 years and older choose healthy meals every day that include:
Fruits — 1½ to 2 ½ cups
Vegetables — 2 to 3½ cups
Grains — 5 to 10 ounces
Protein foods — 5 to 7 ounces
Dairy foods — 3 cups of fat-free or low-fat milk
Oils — 5 to 8 teaspoons
Ensuring proper nutrition will help keep your loved one feeling healthier. This form of prevention is far more effective than intervention later down the line.
You can also learn more about the U.S. Department of Health and Human Services DASH eating plan to decide whether it's right for your loved one.
Chef Prepared Meals at Hillside Terrace Senior Living
We provide your adult relatives with a variety of nutritious meals, including diabetes-friendly options. Proper nutrition goes a long way toward improving these seniors' quality of life.
Tour Our Facility for Assisted Living in Ann Arbor: Schedule Your Tour Today!
If you're interested in learning more about Hillside Terrace or scheduling a tour, contact us today! 734-761-4451